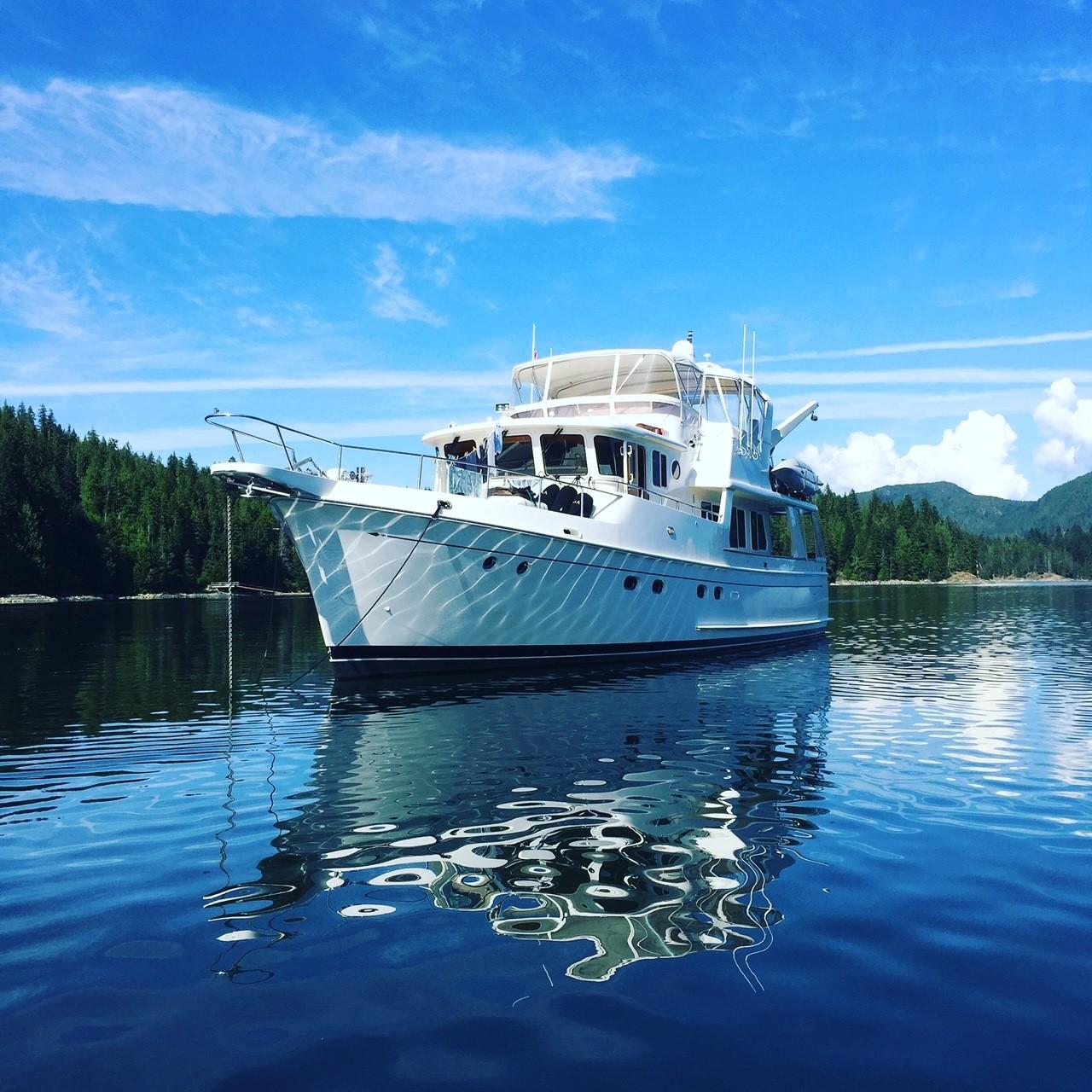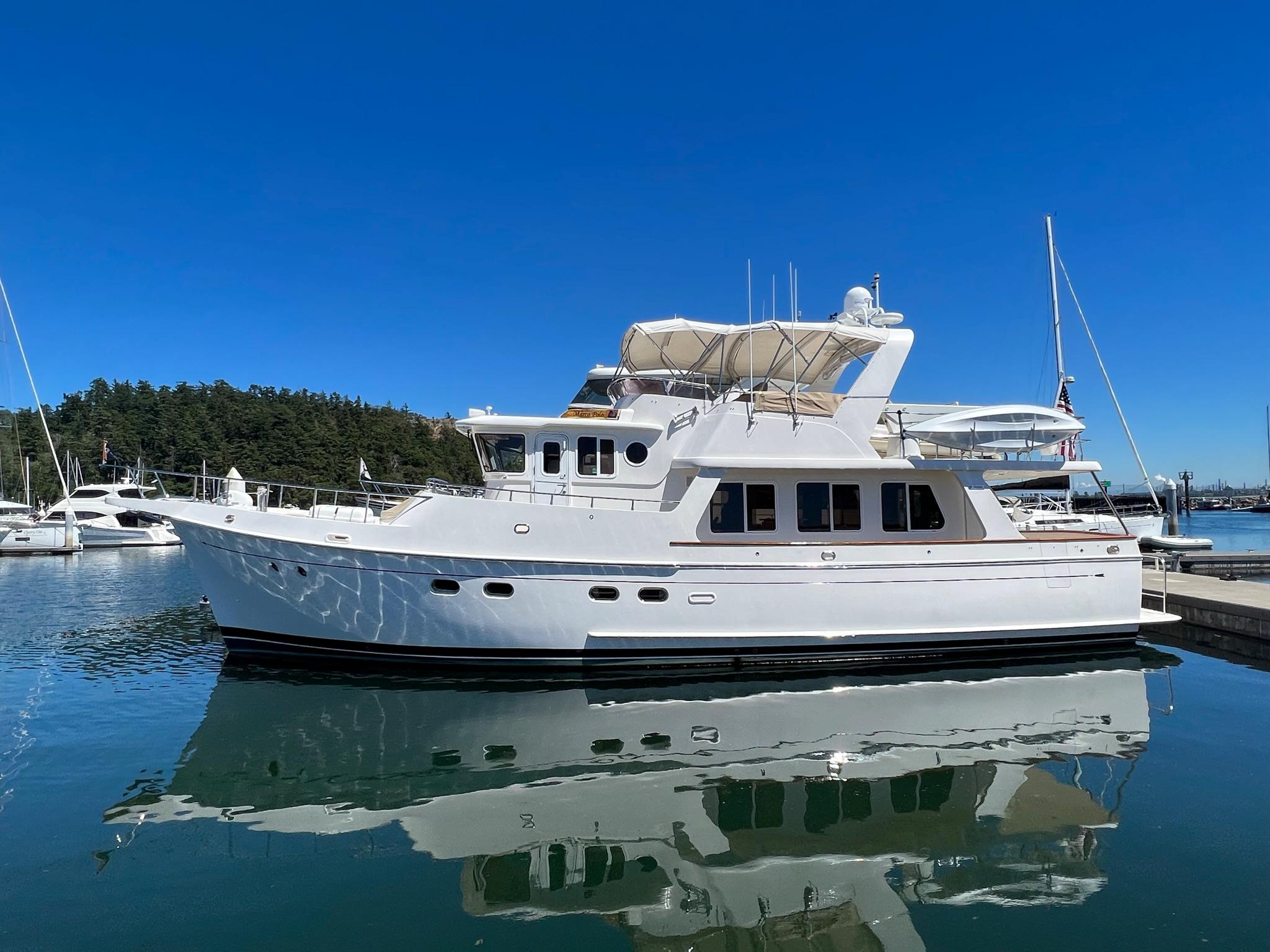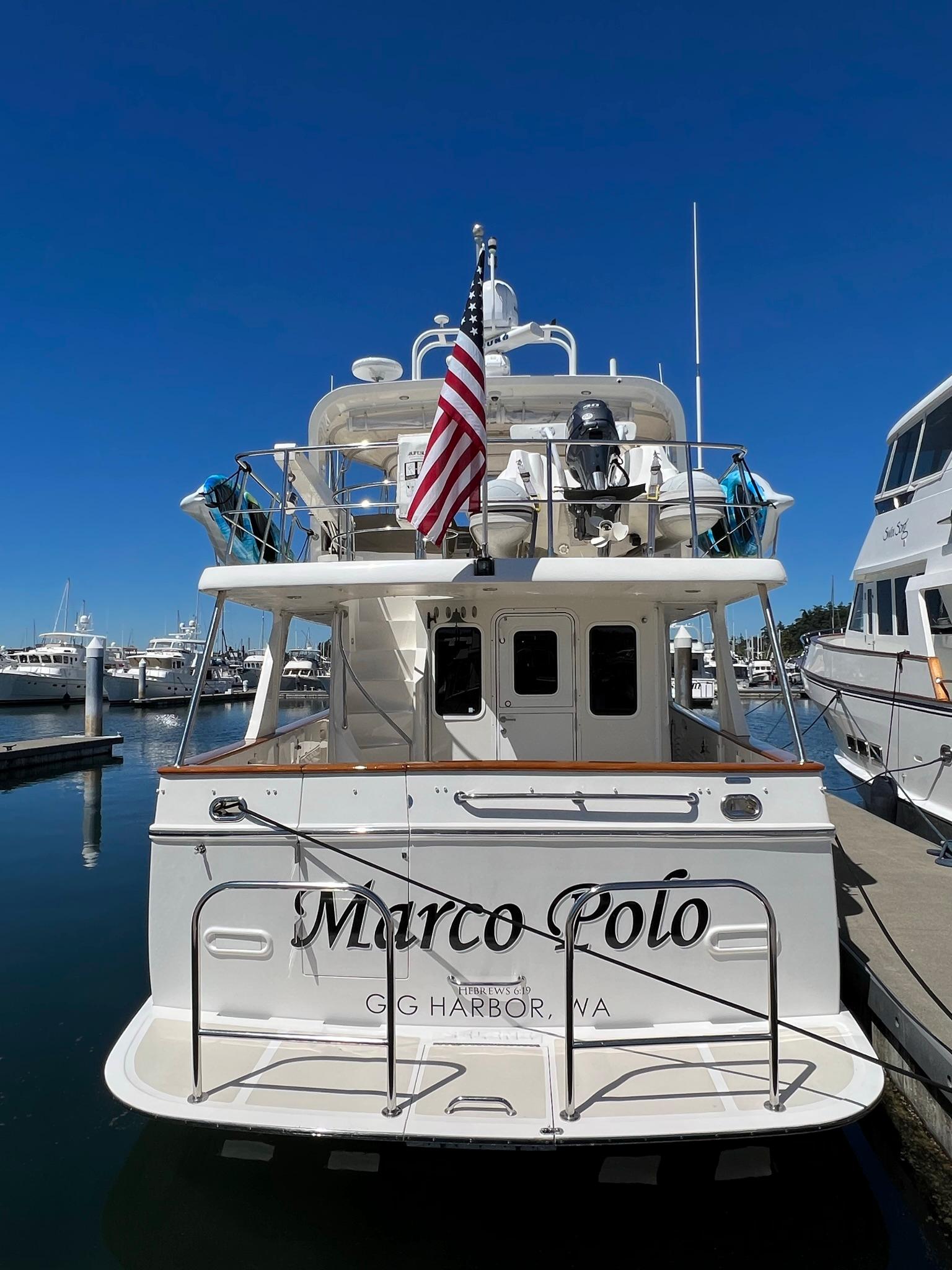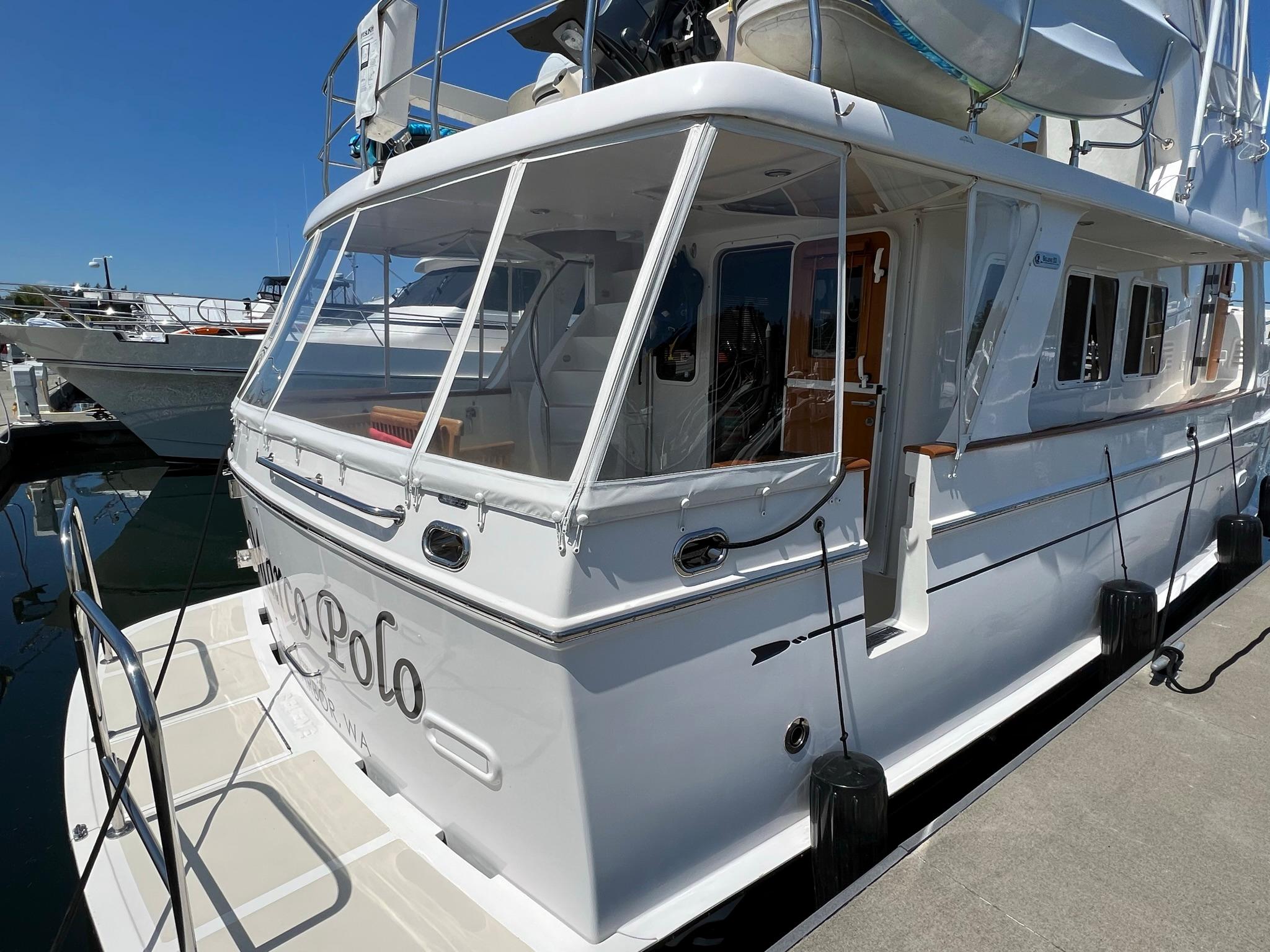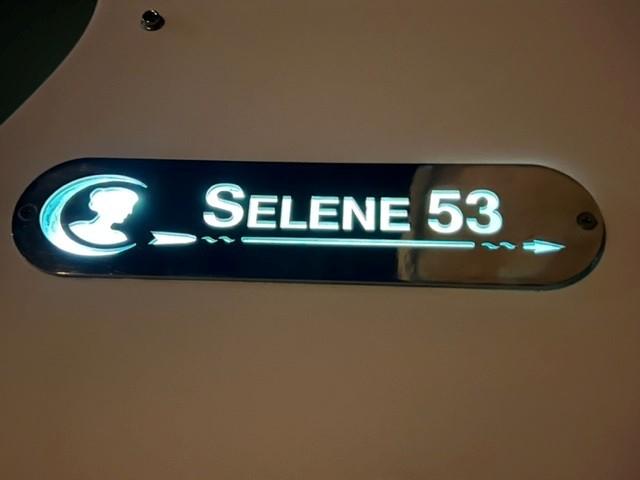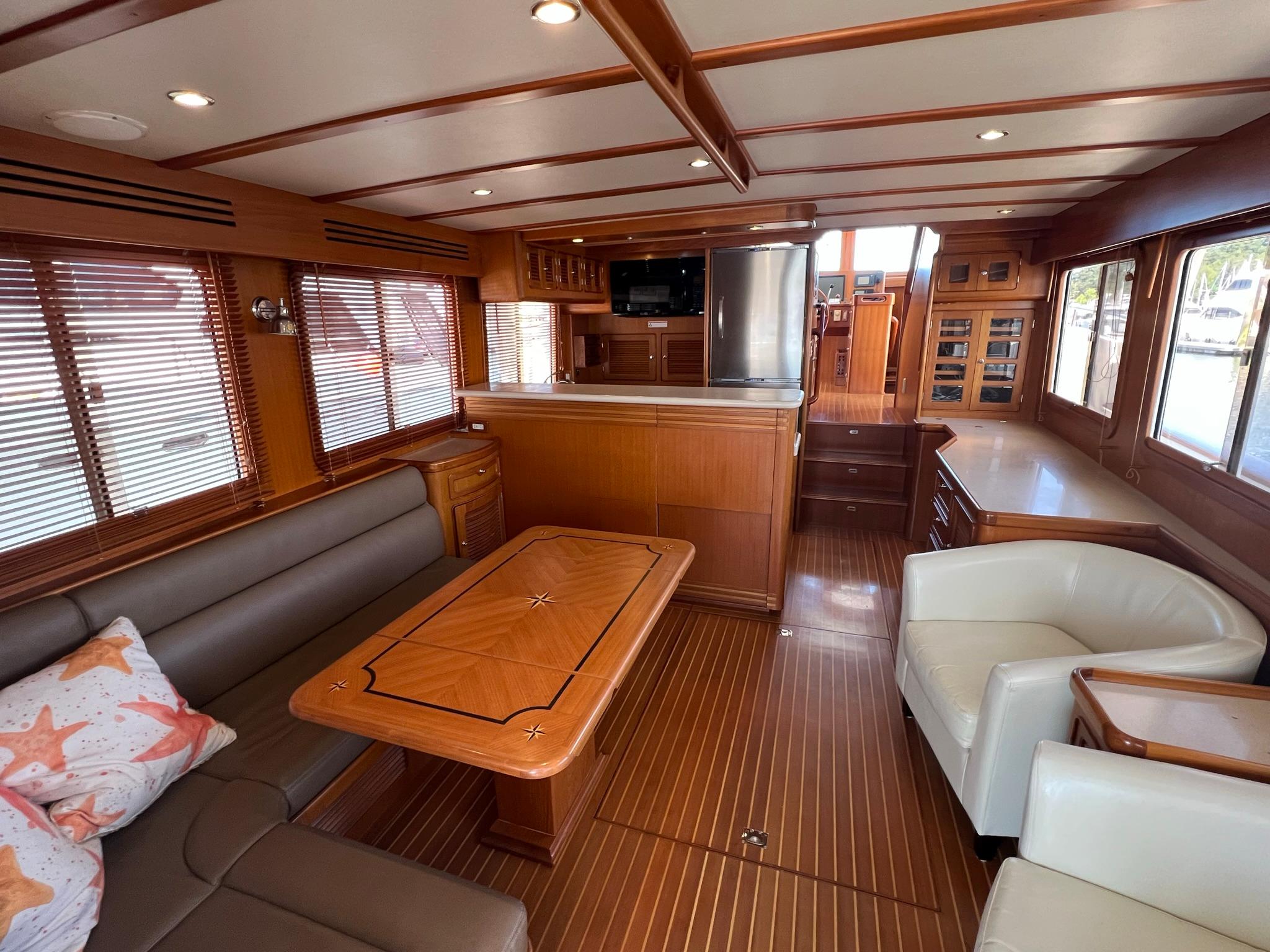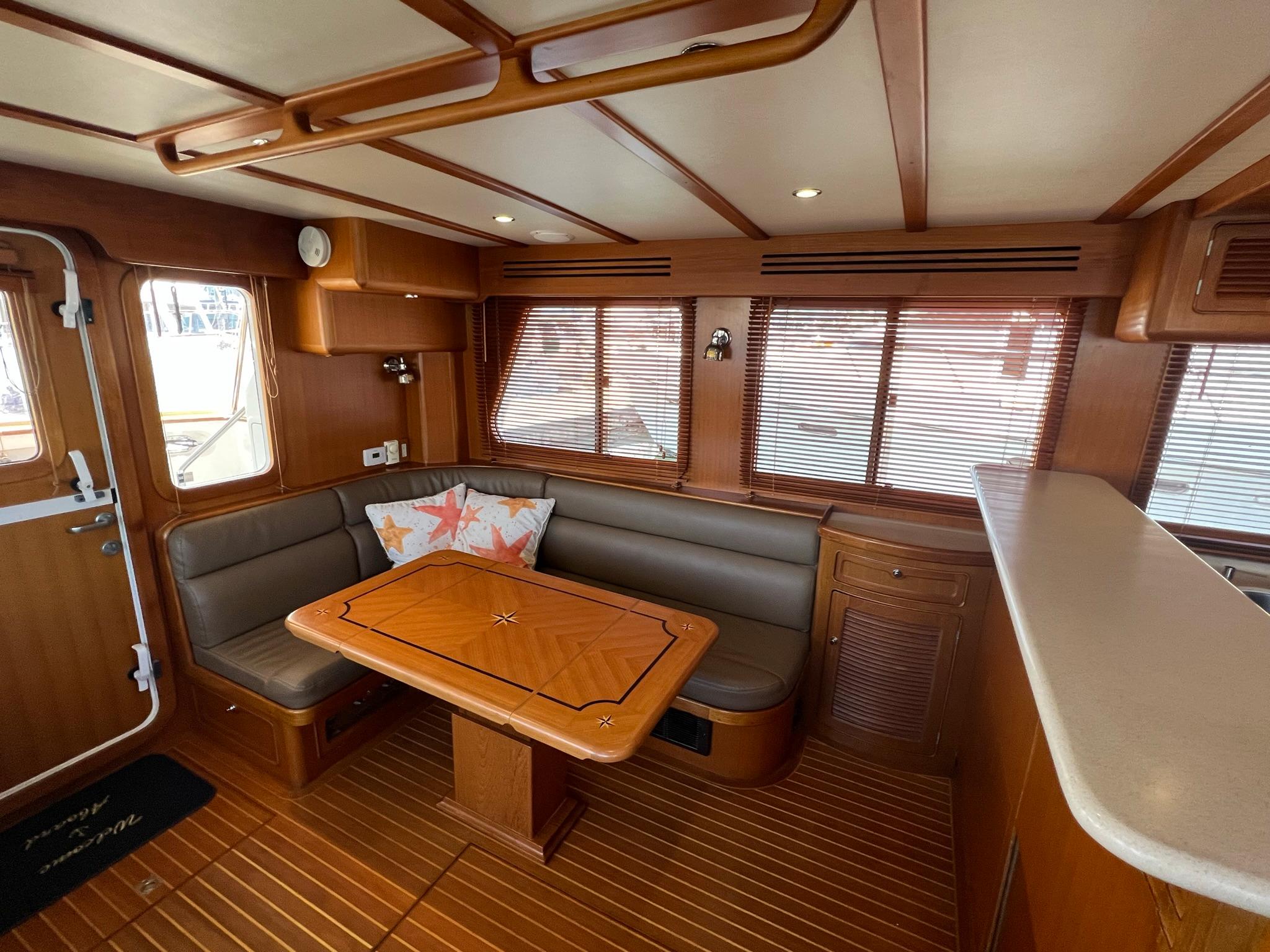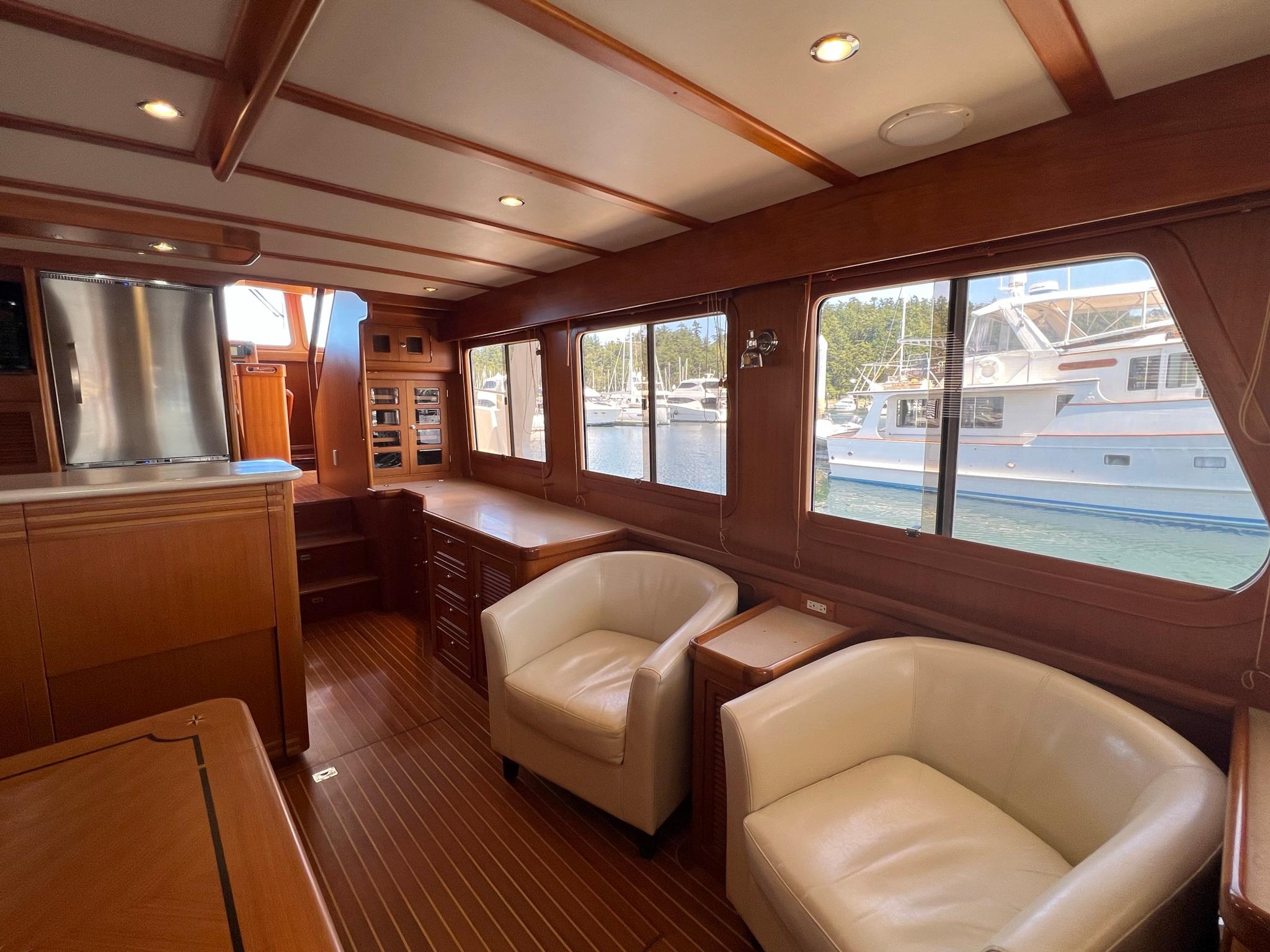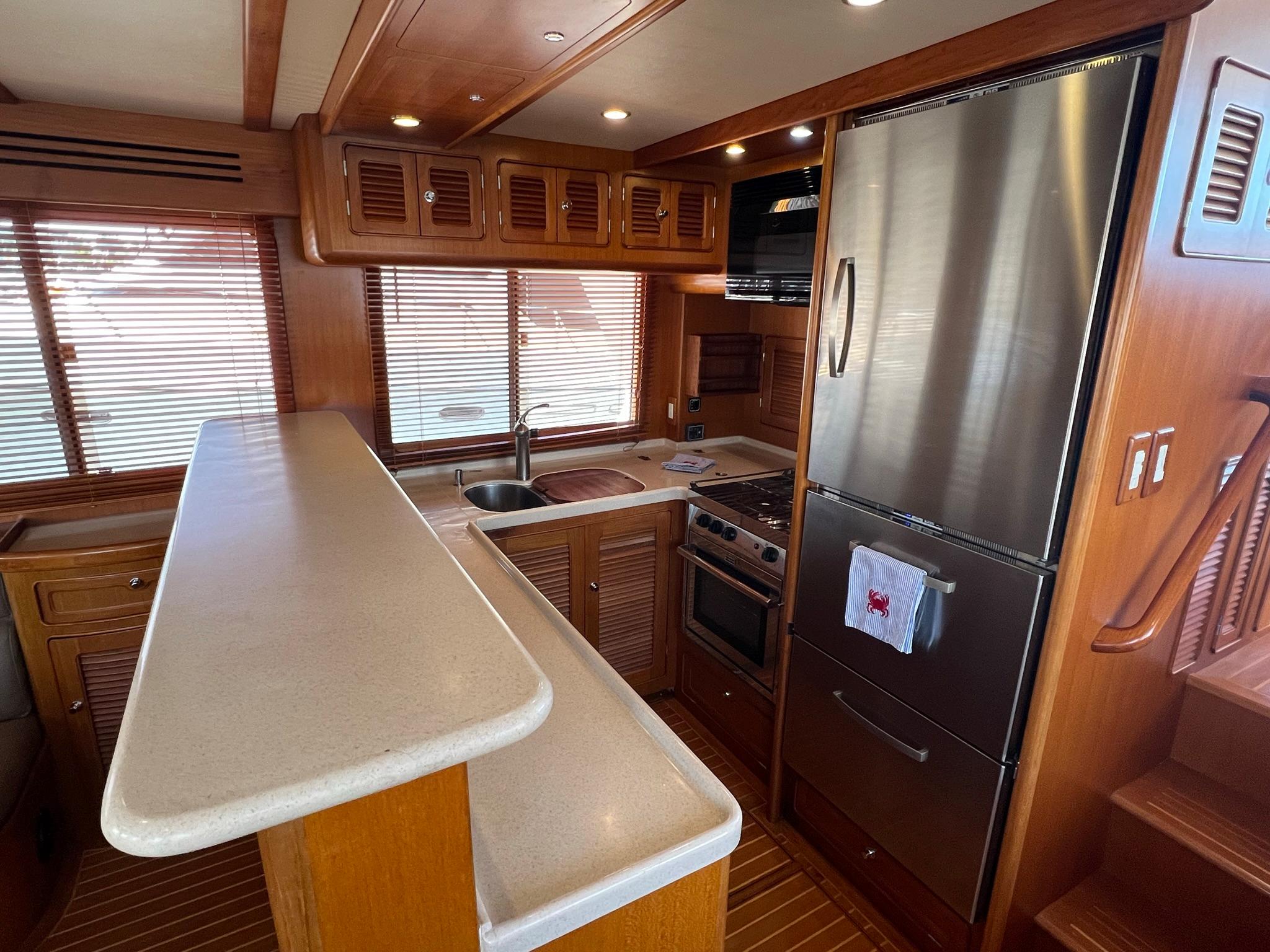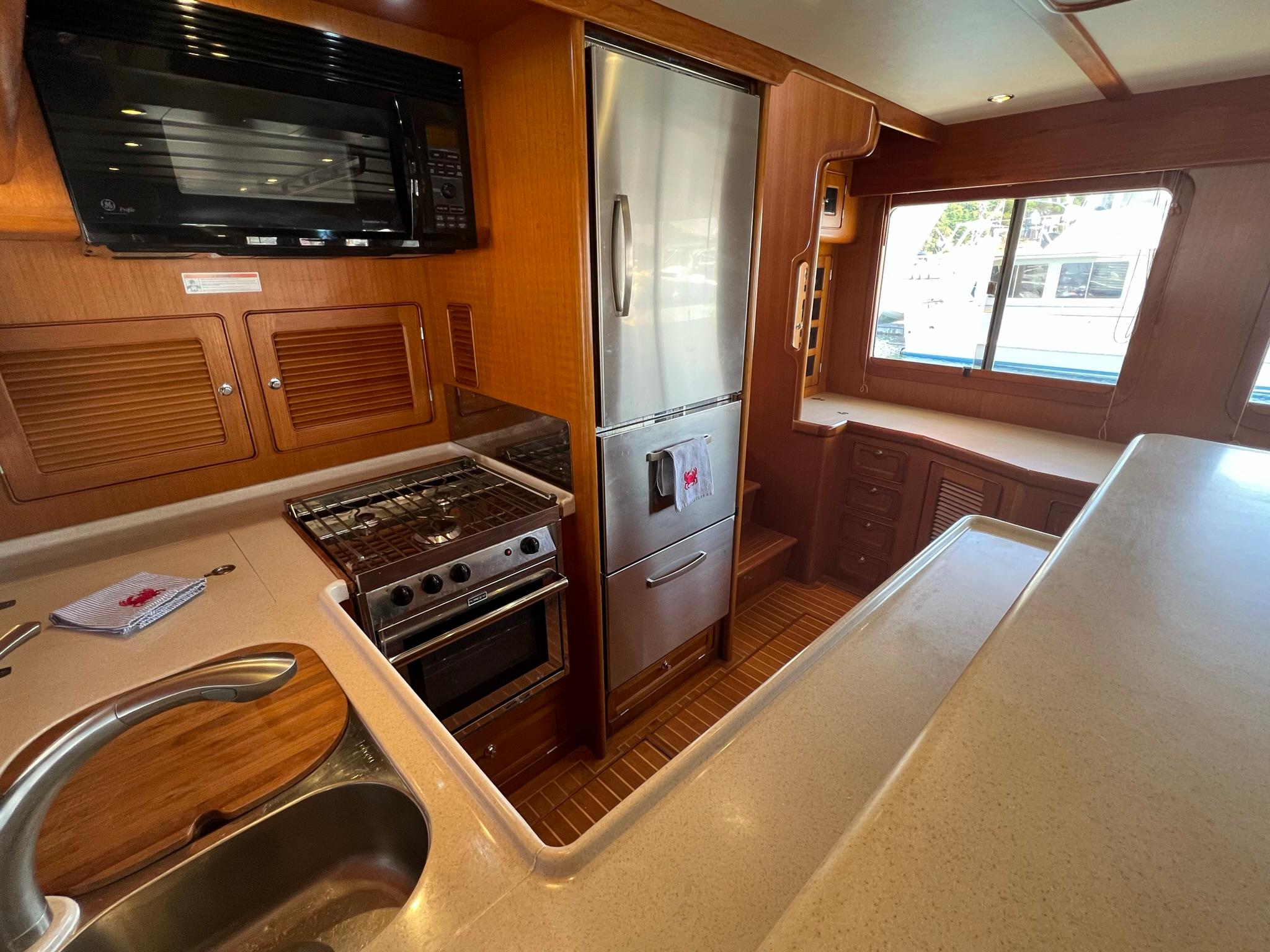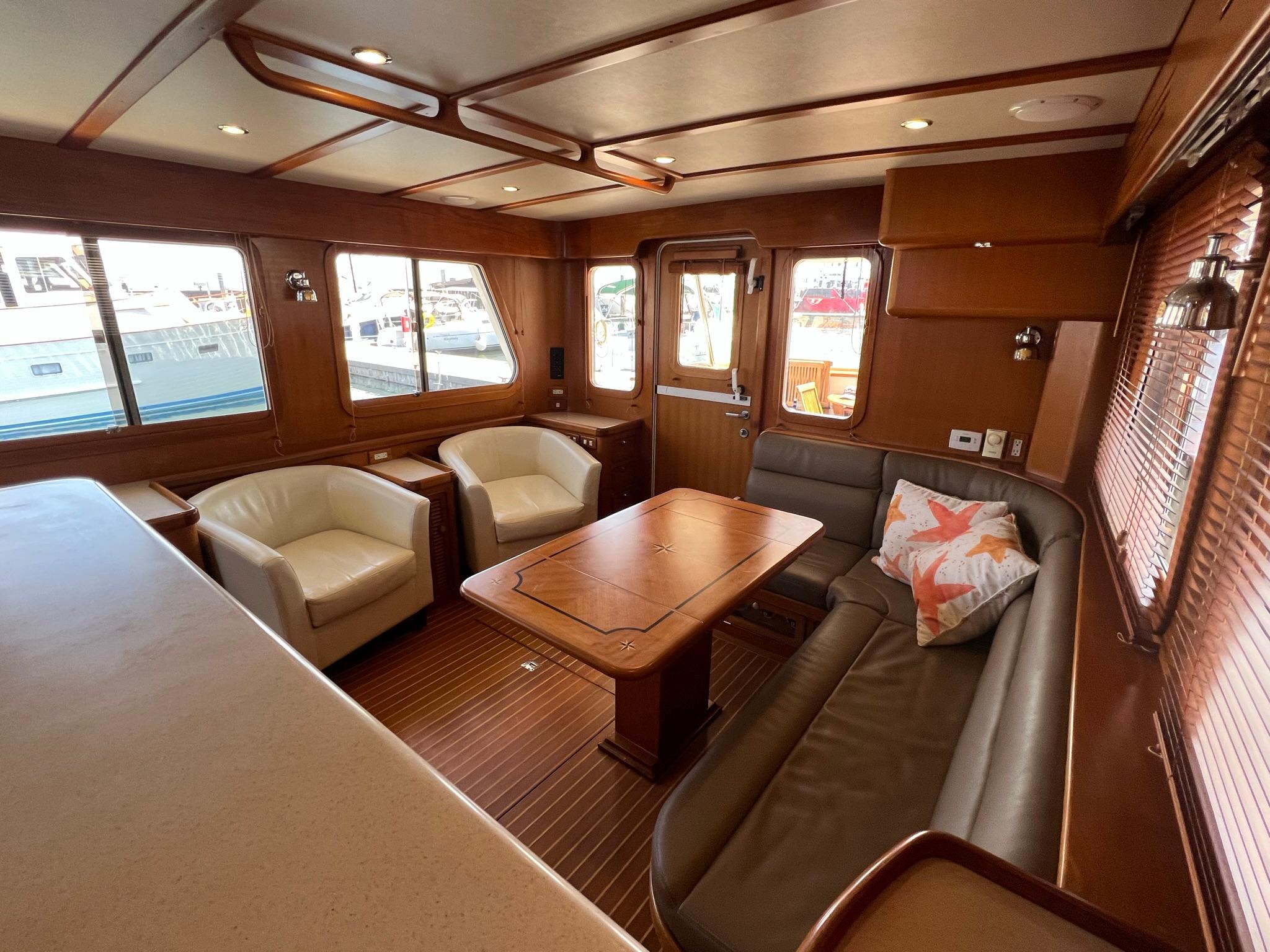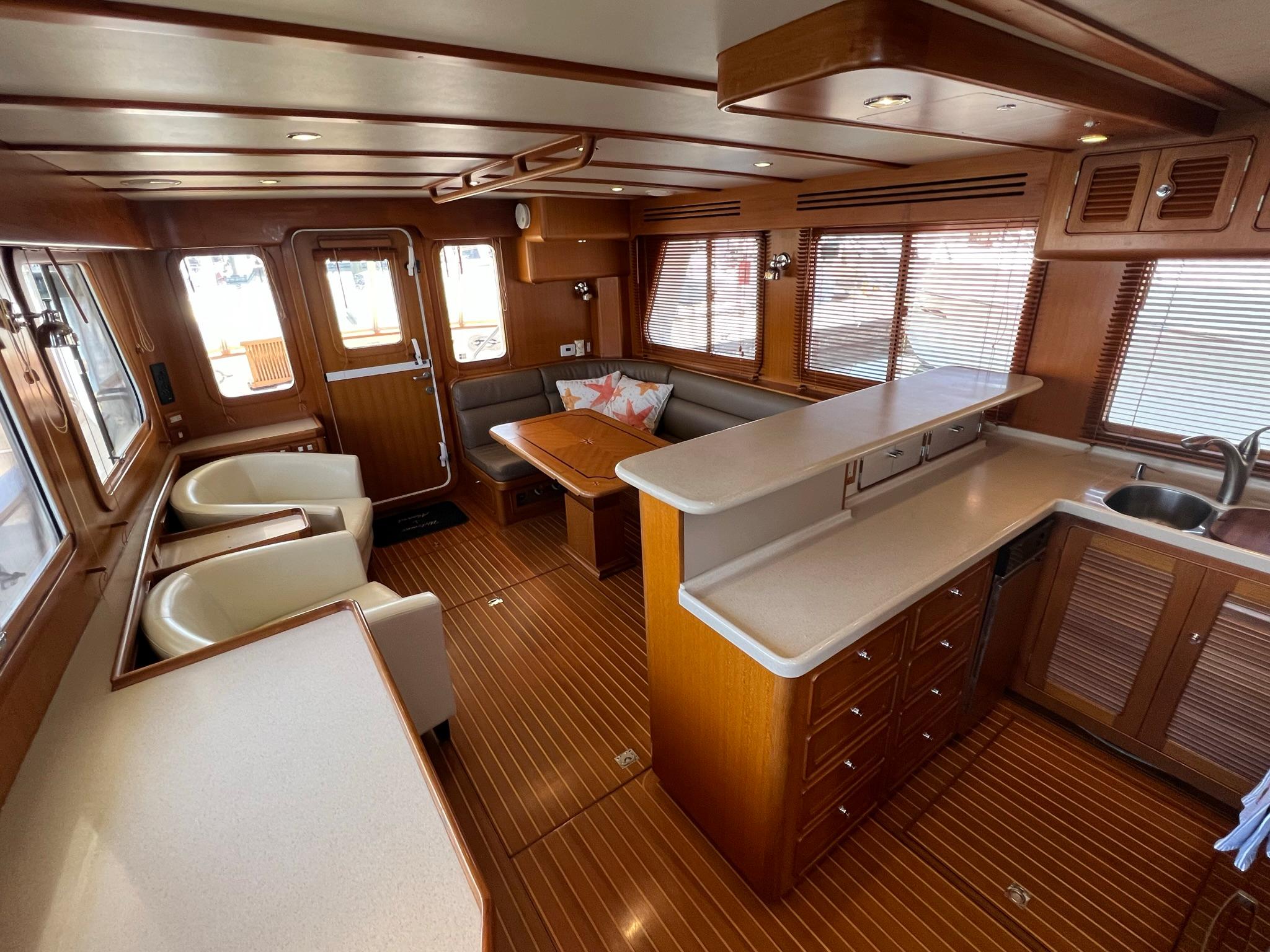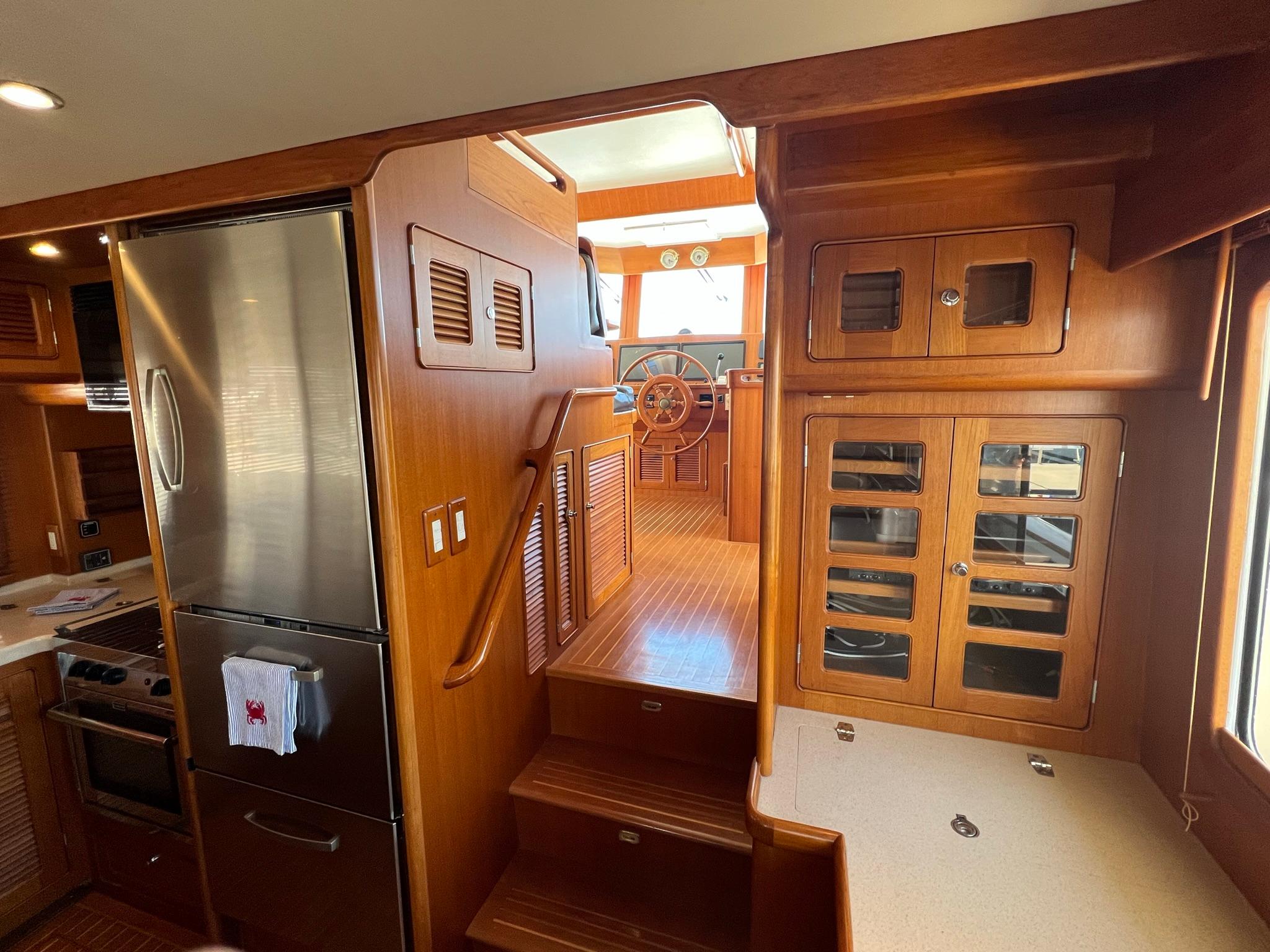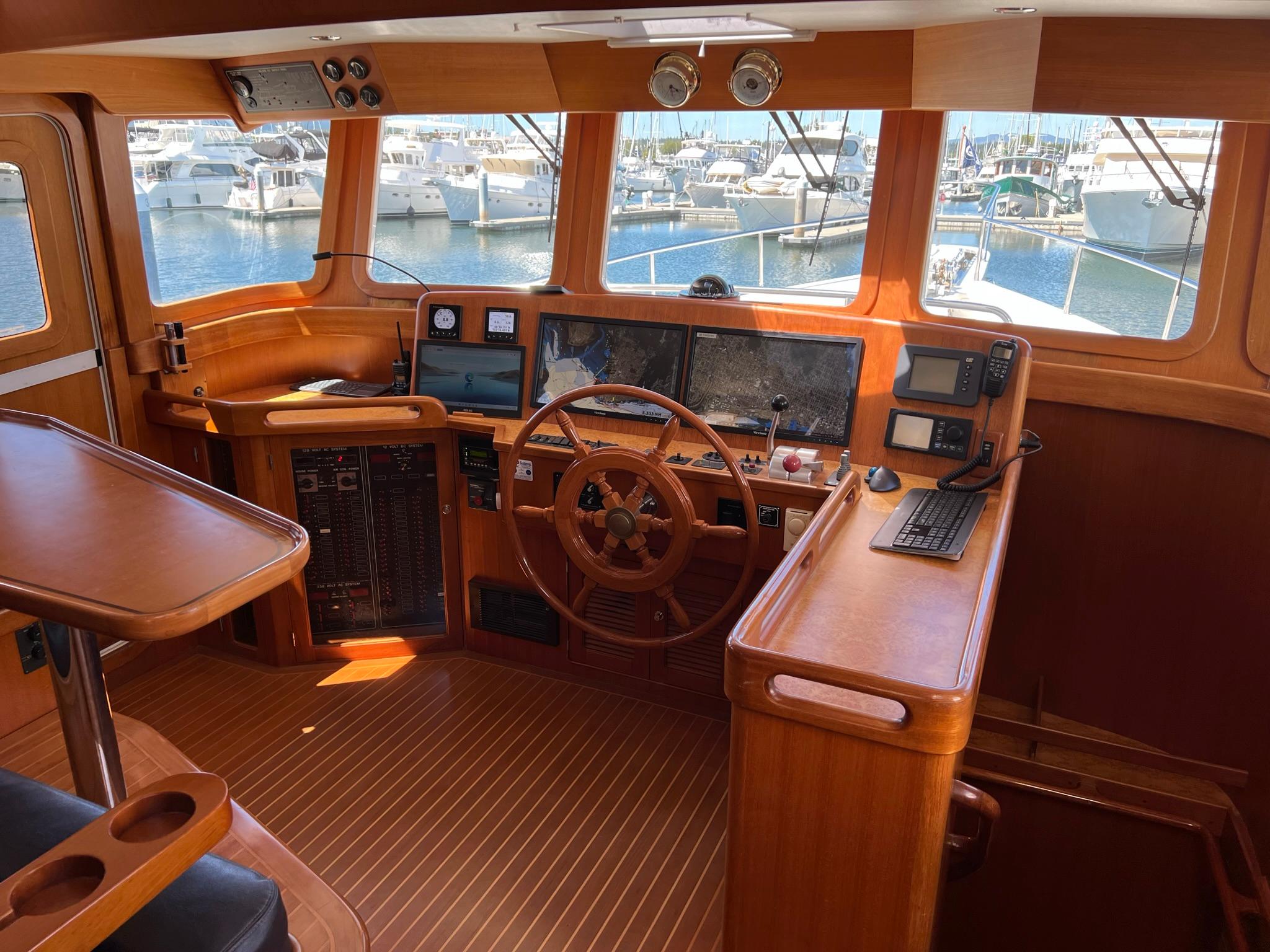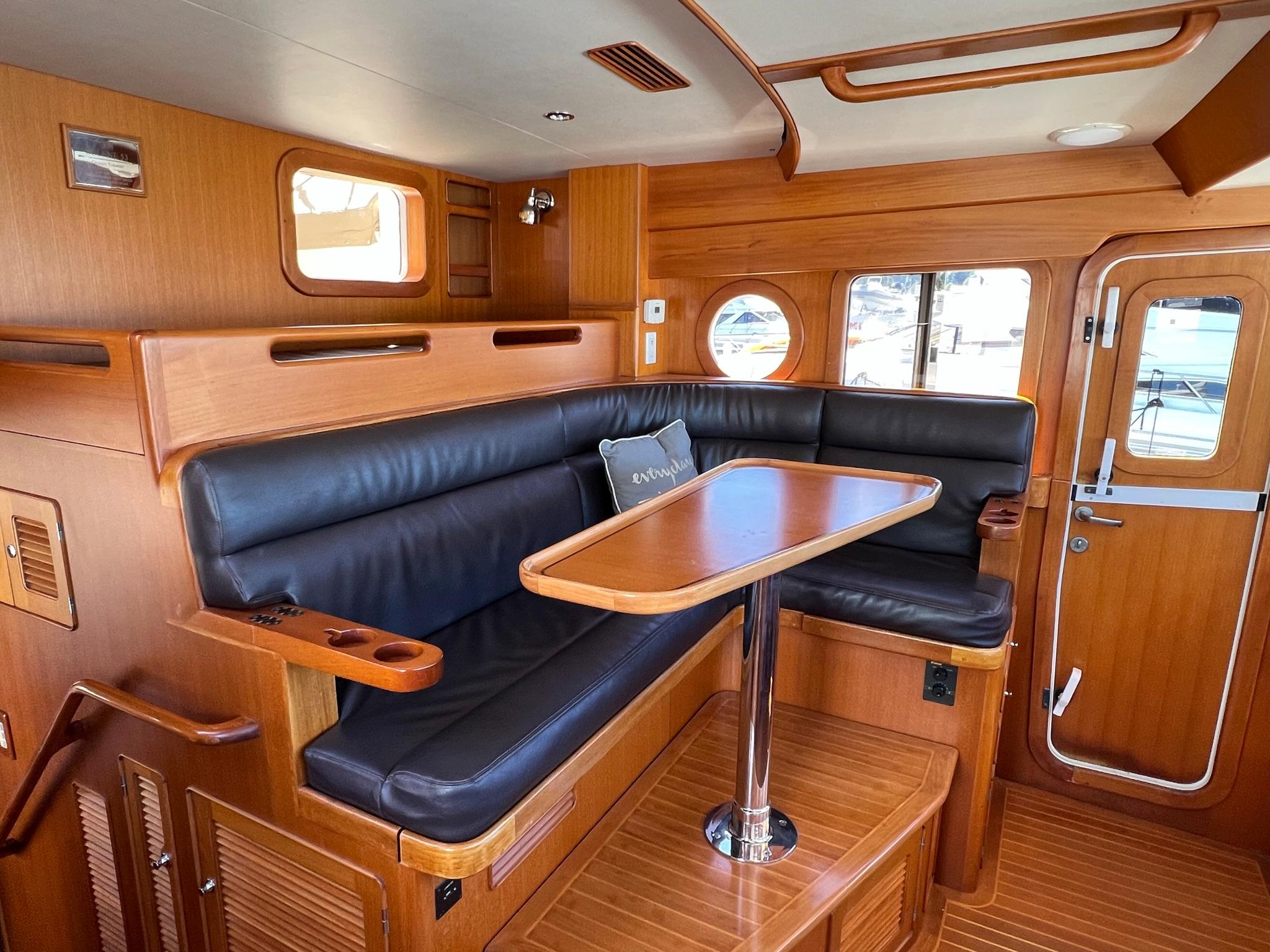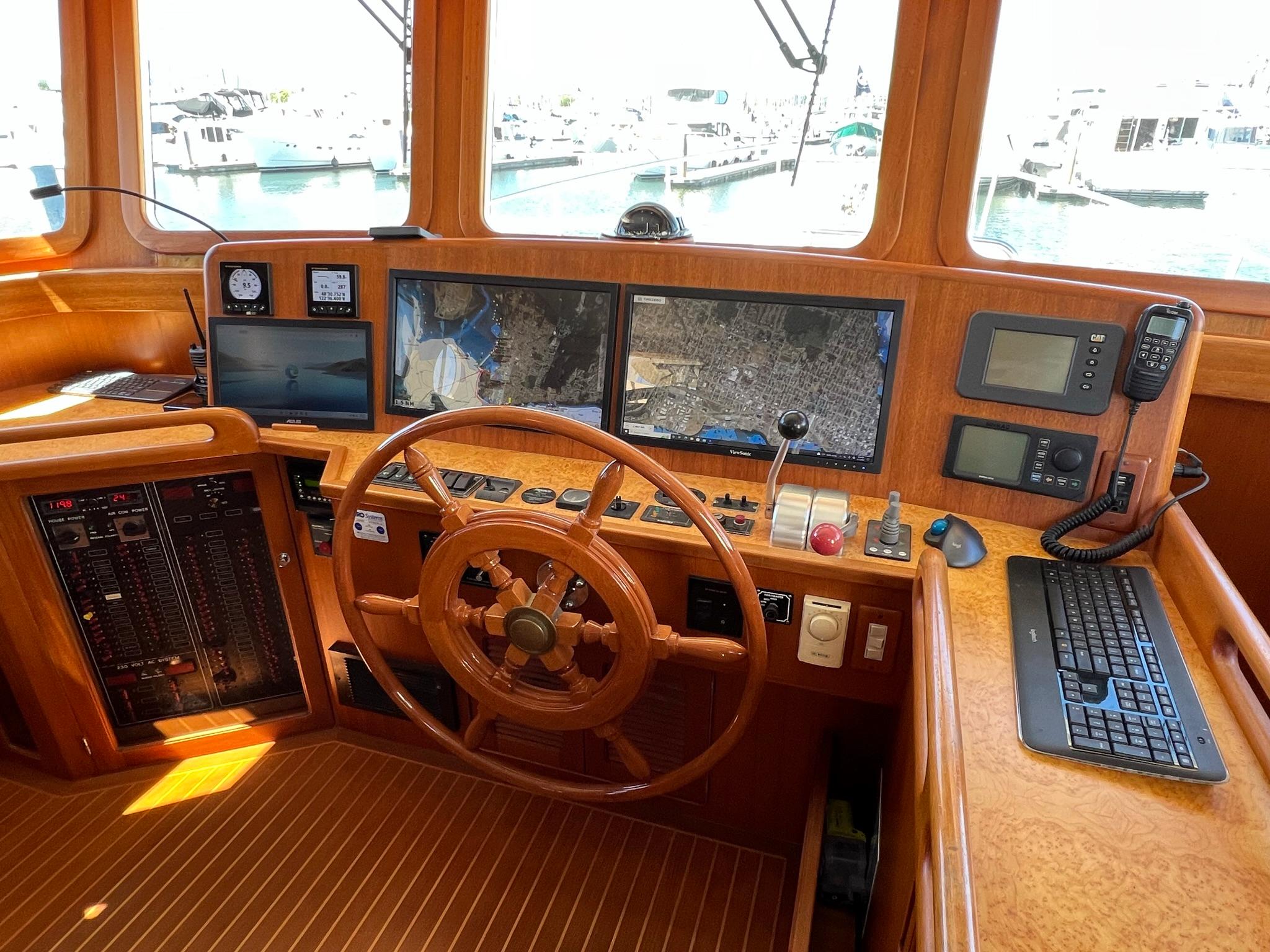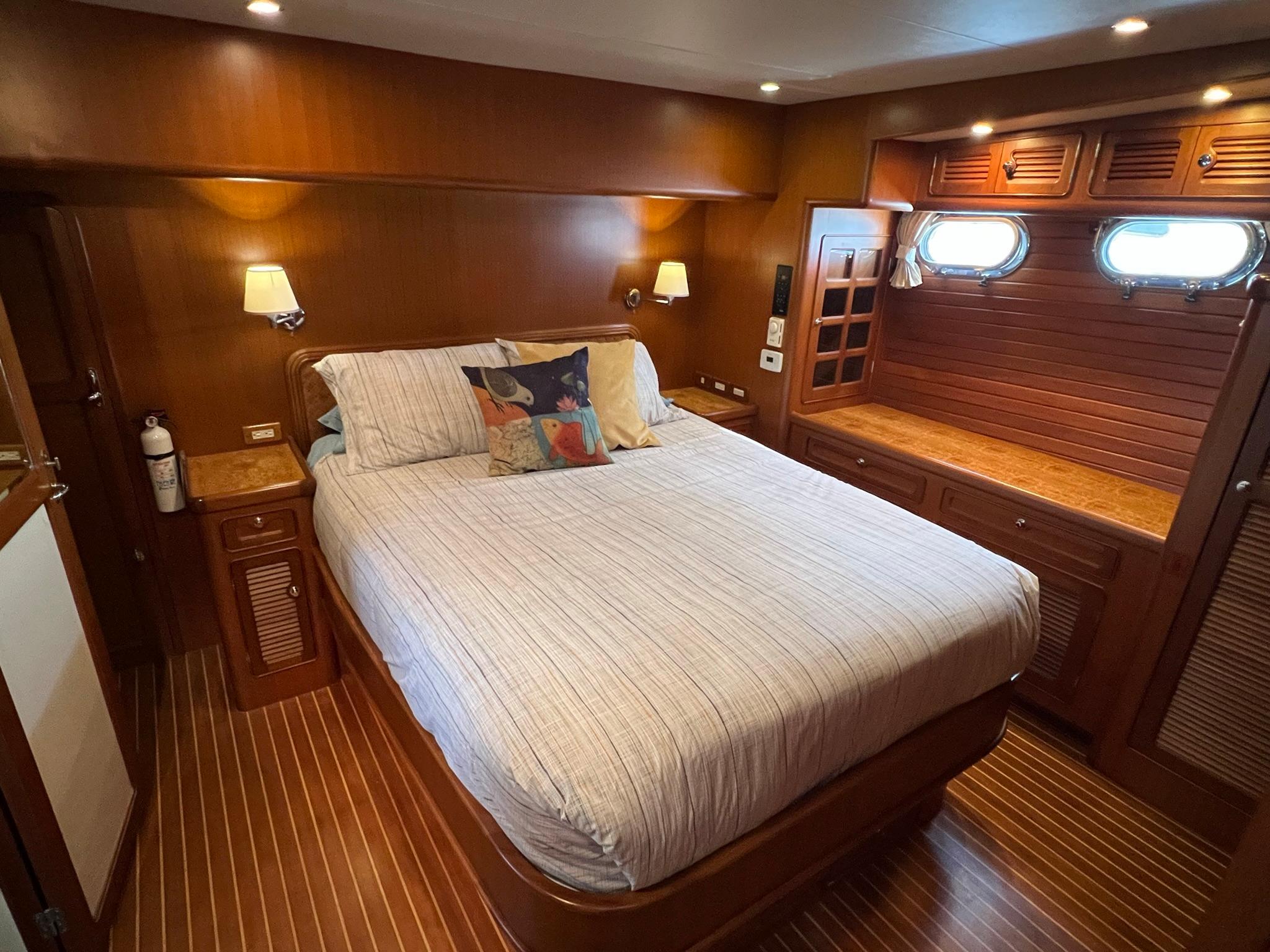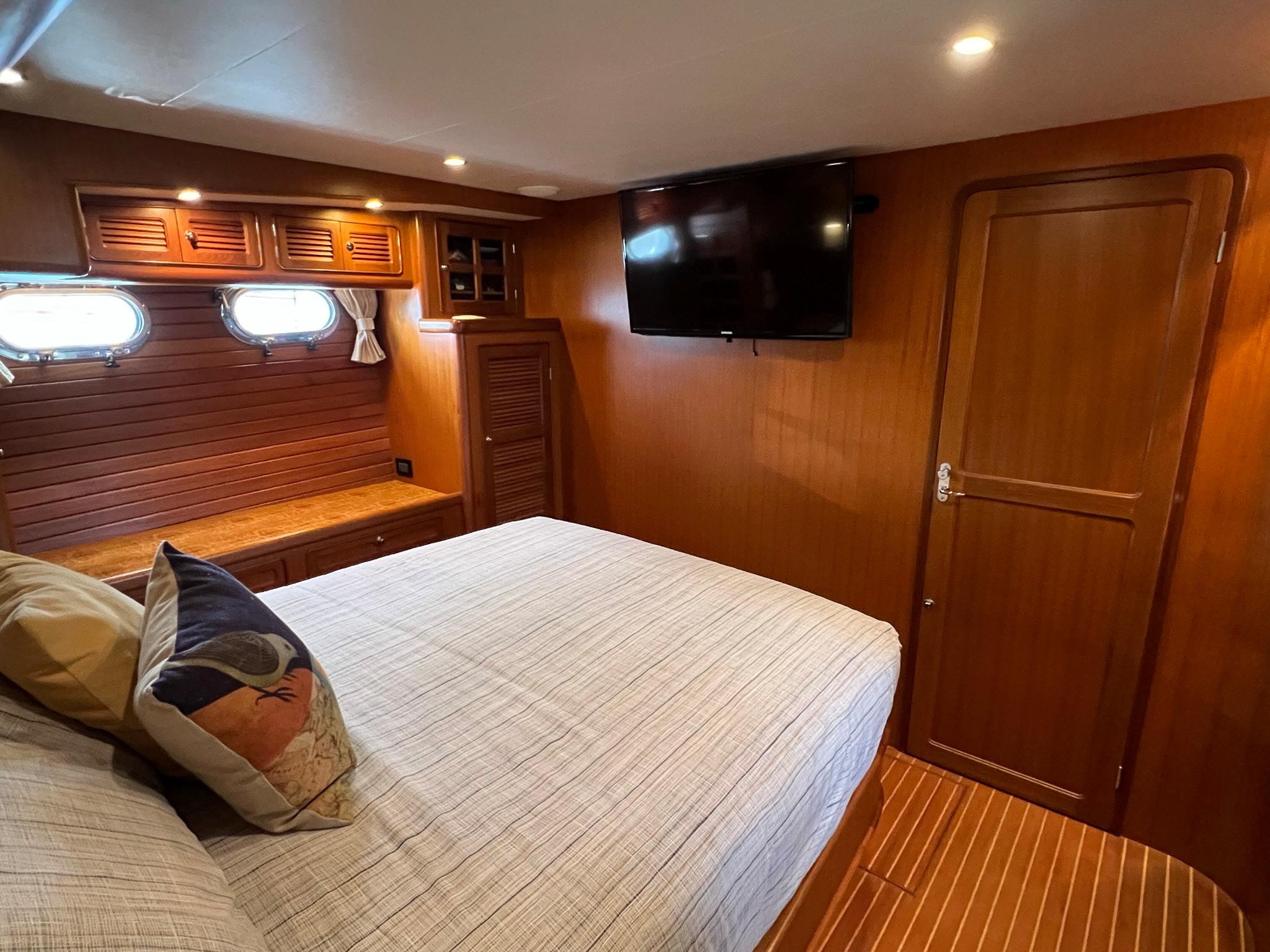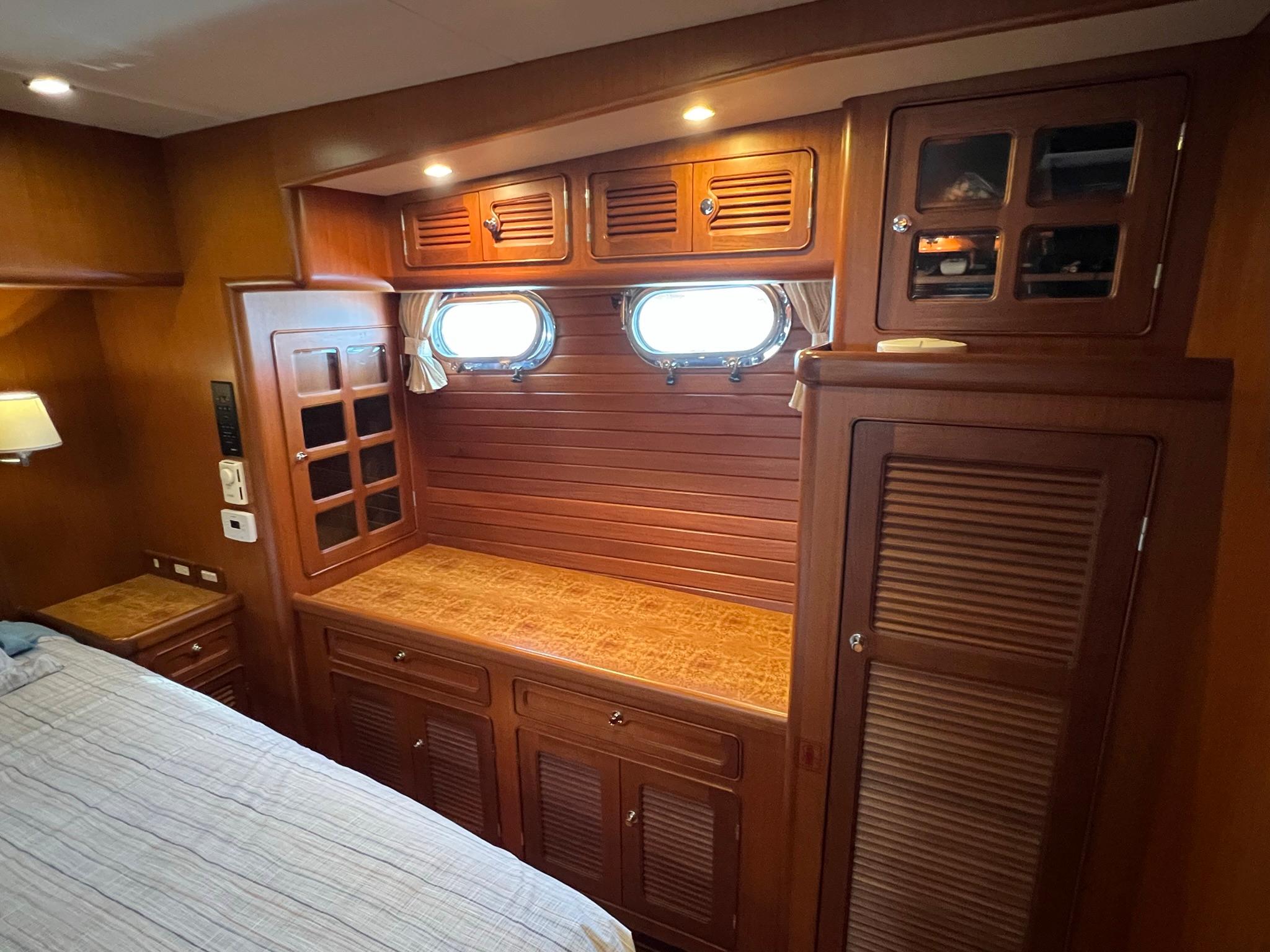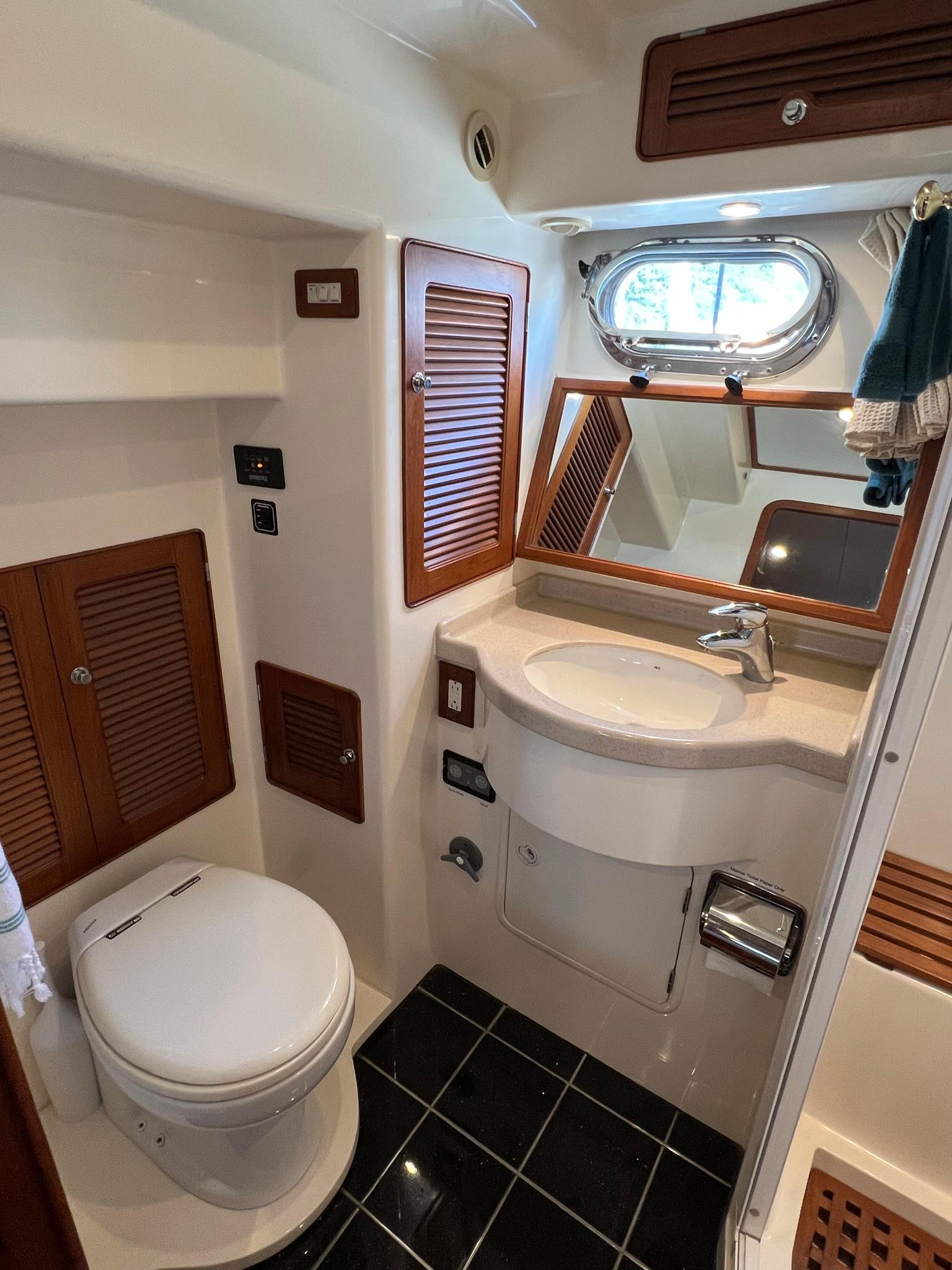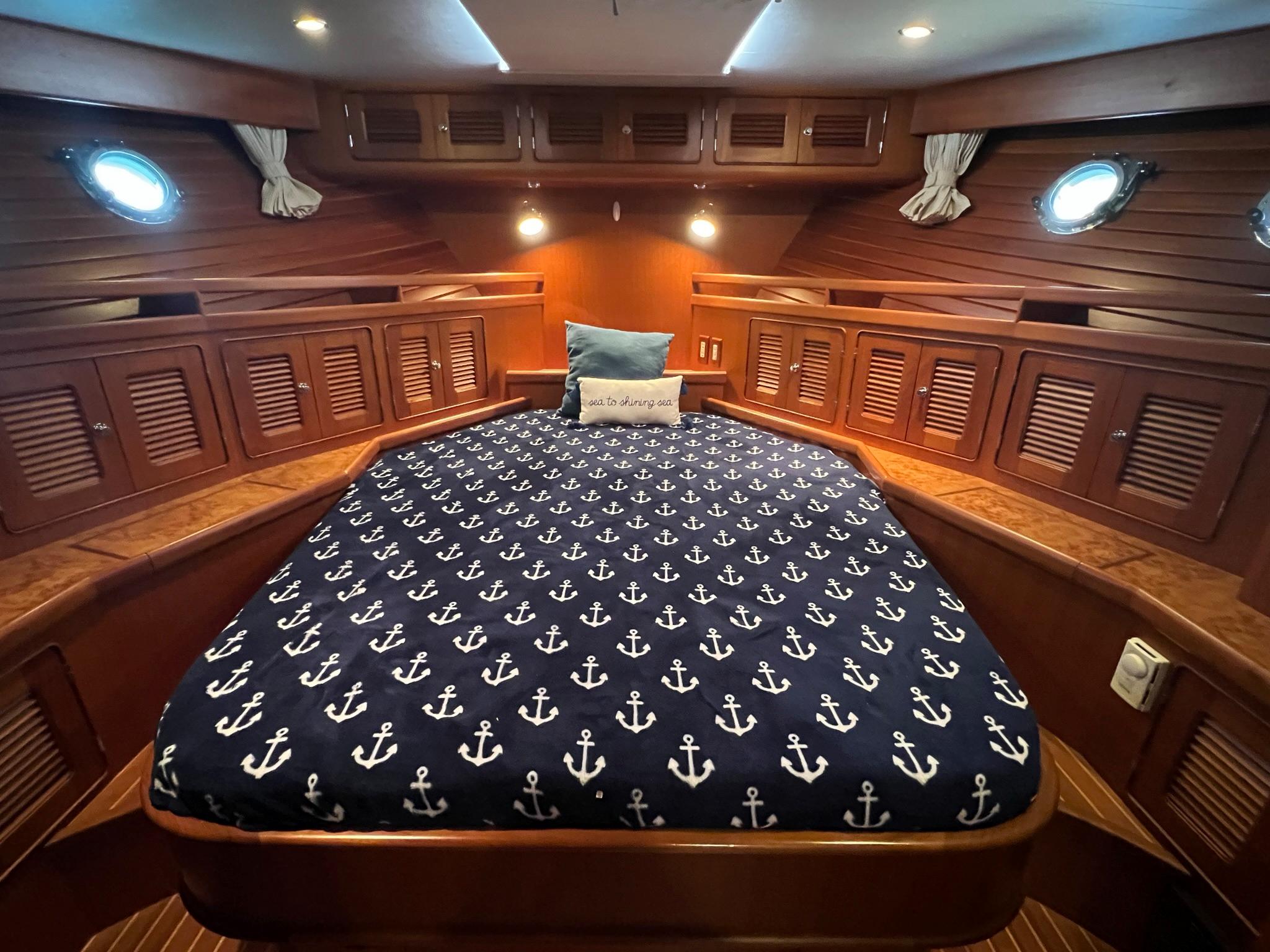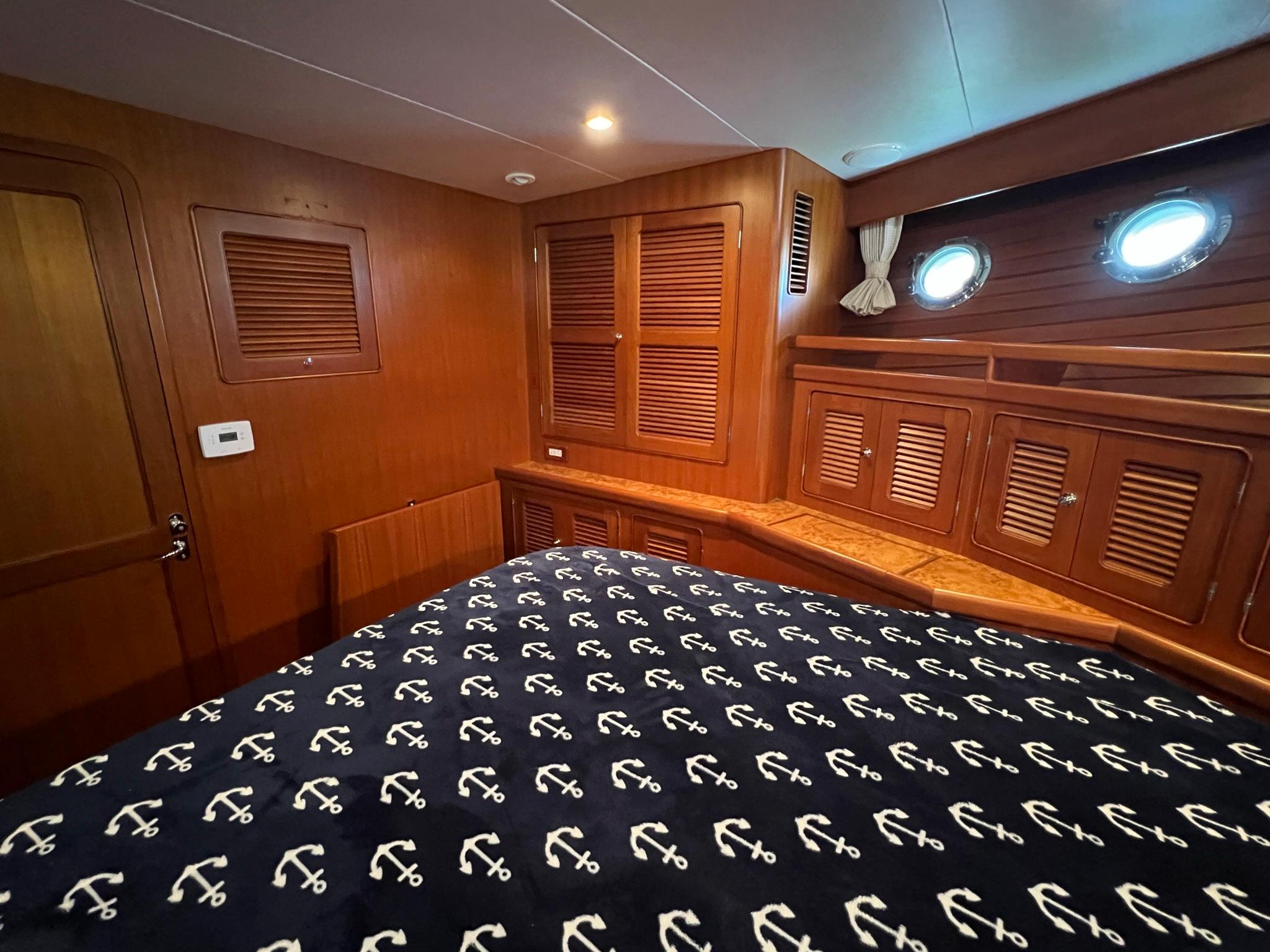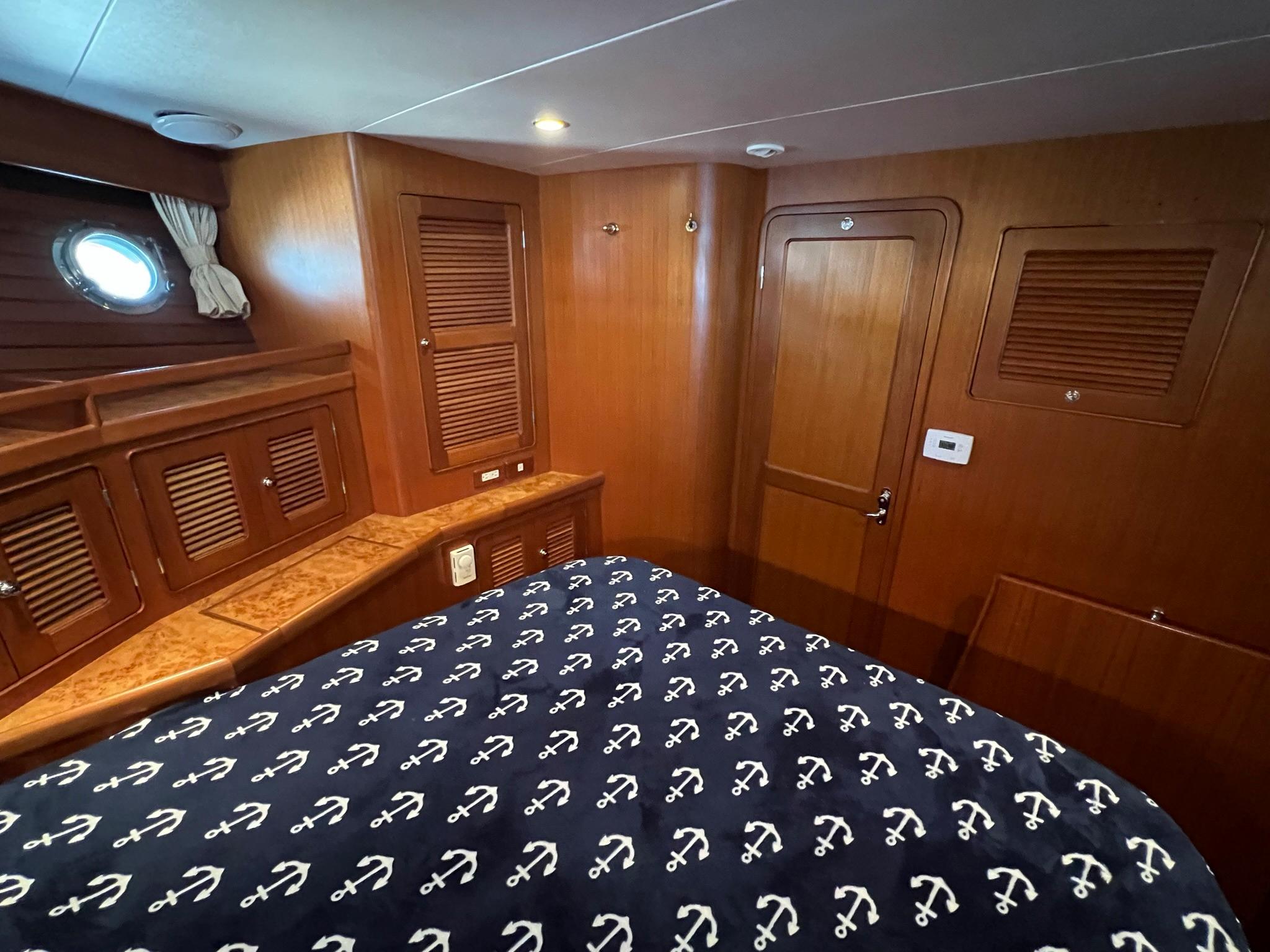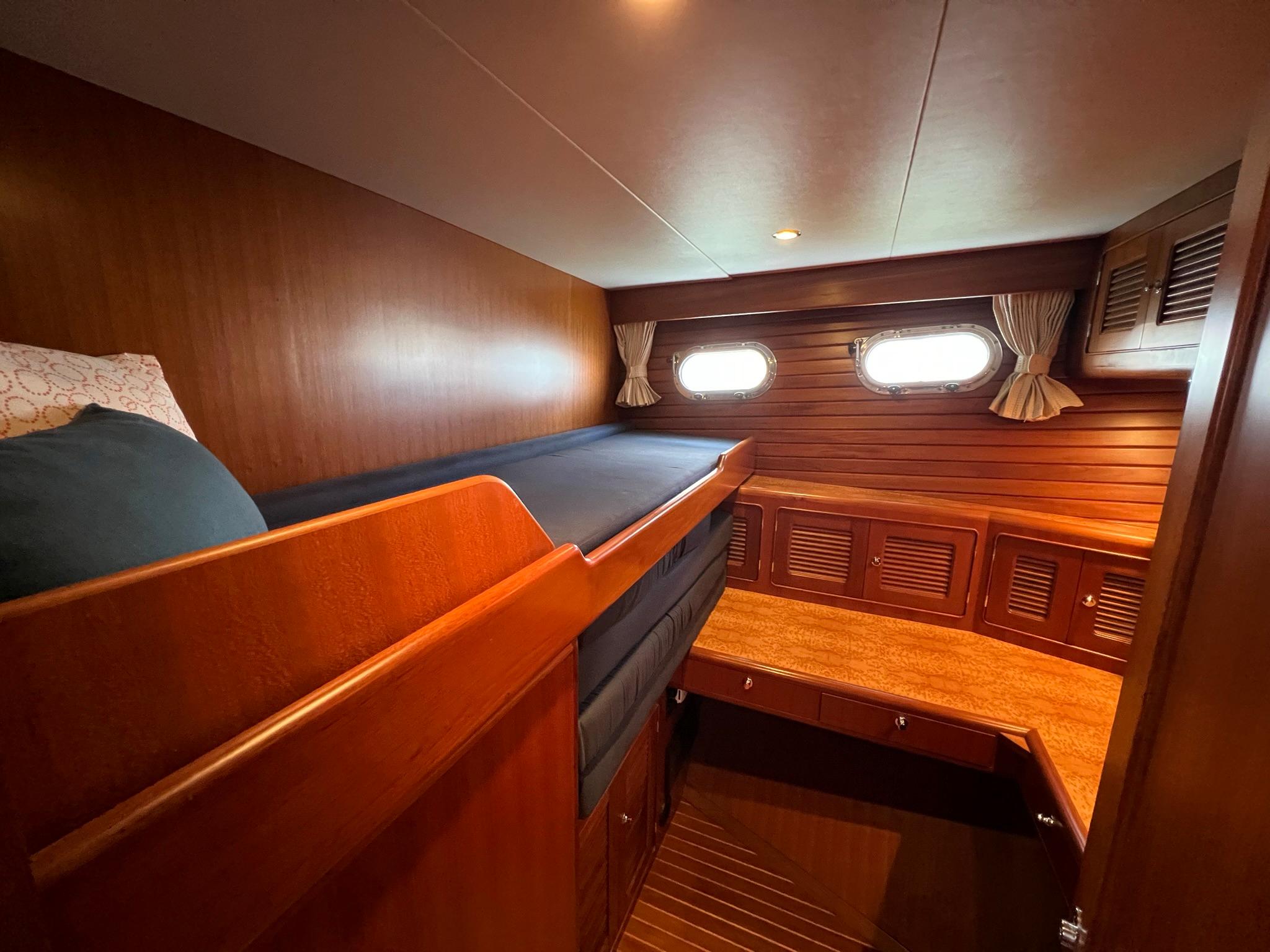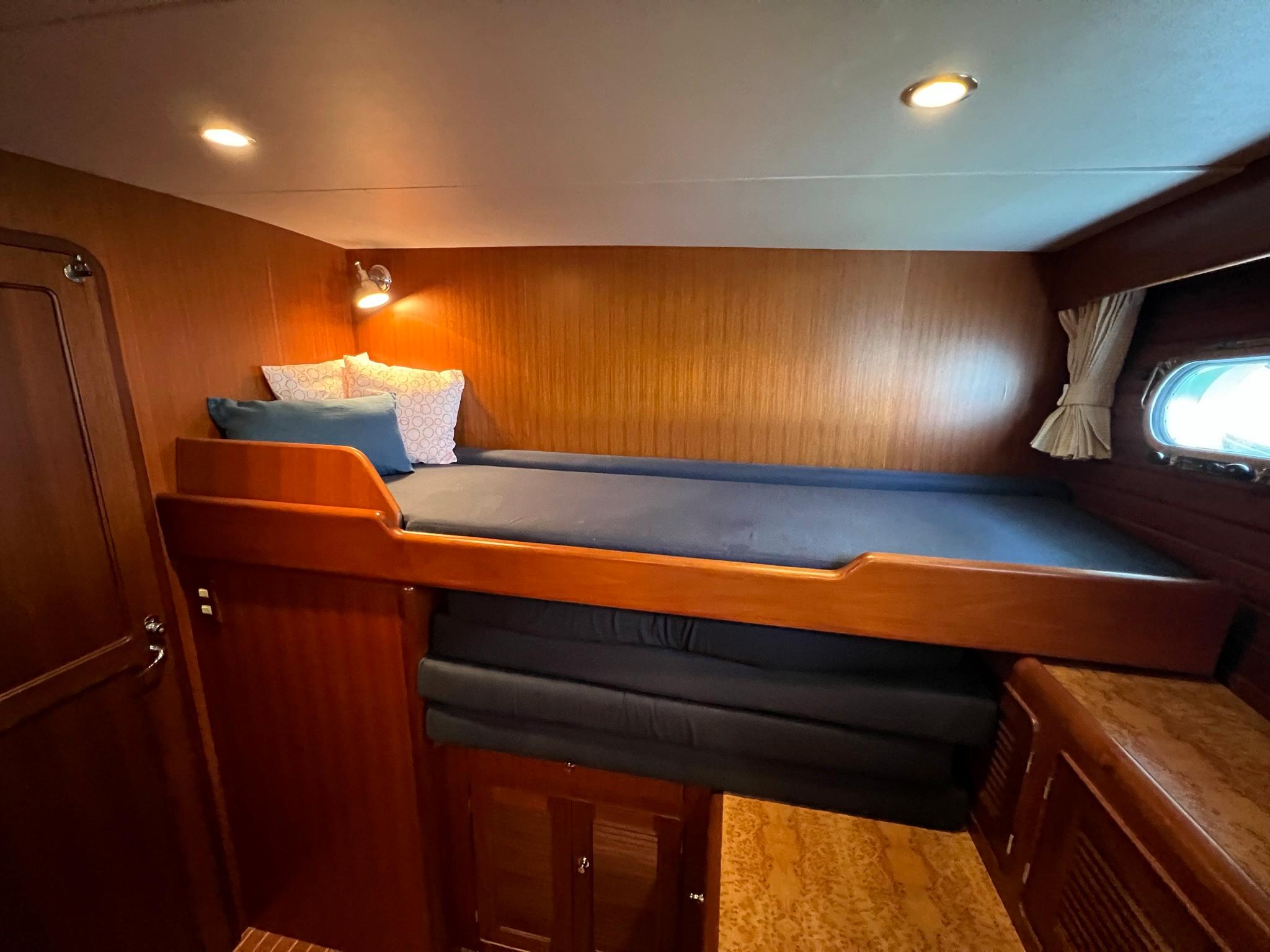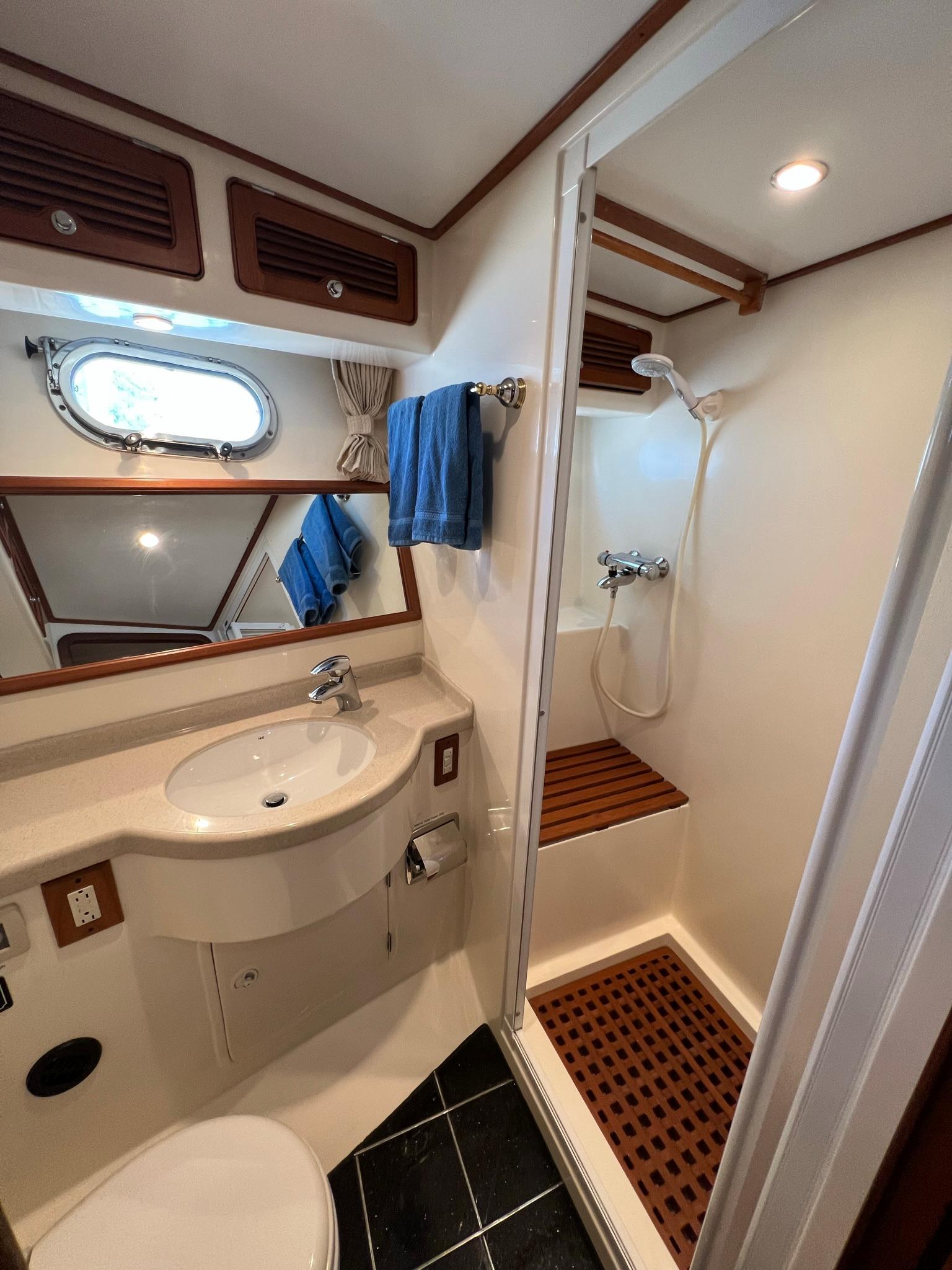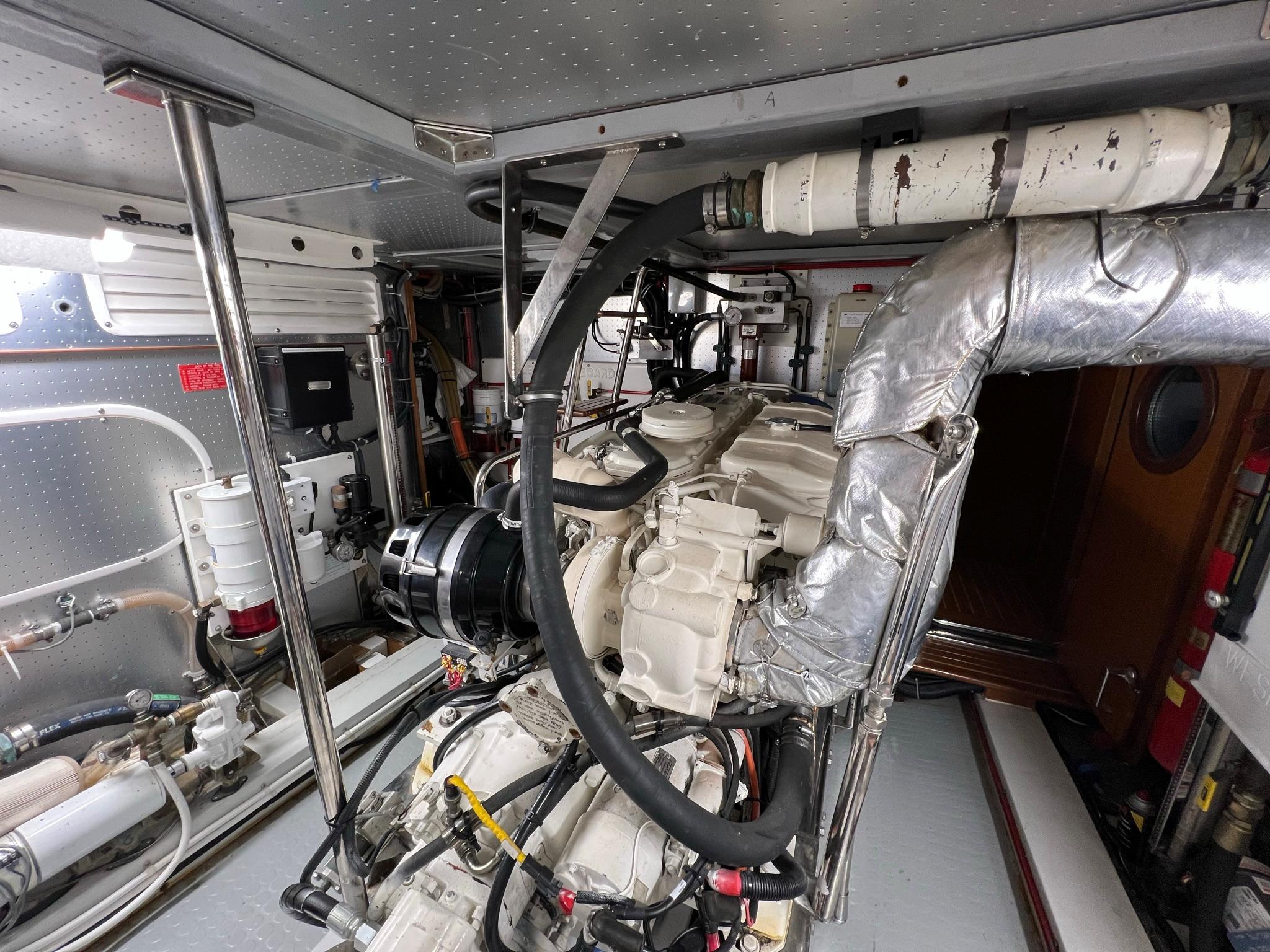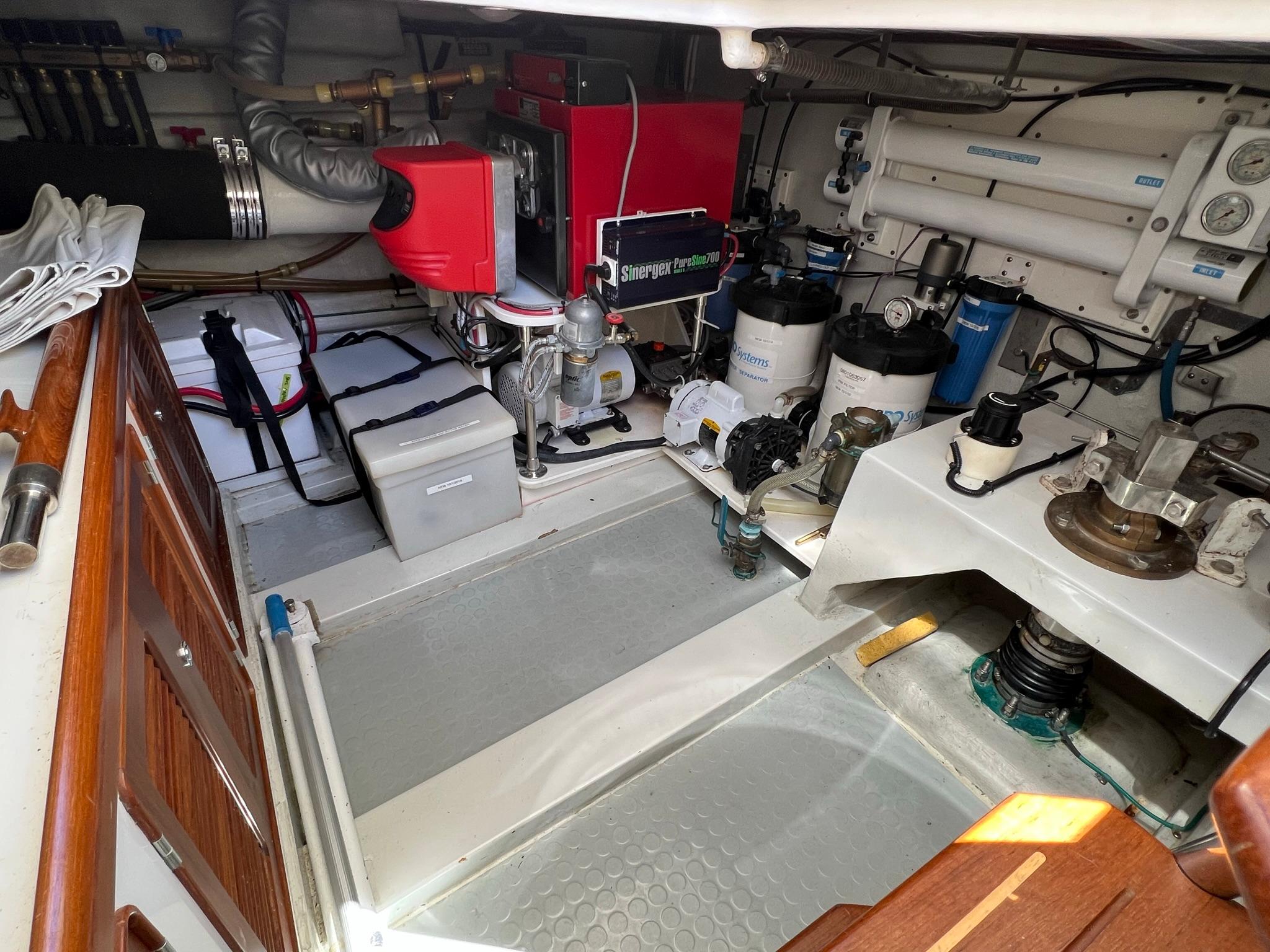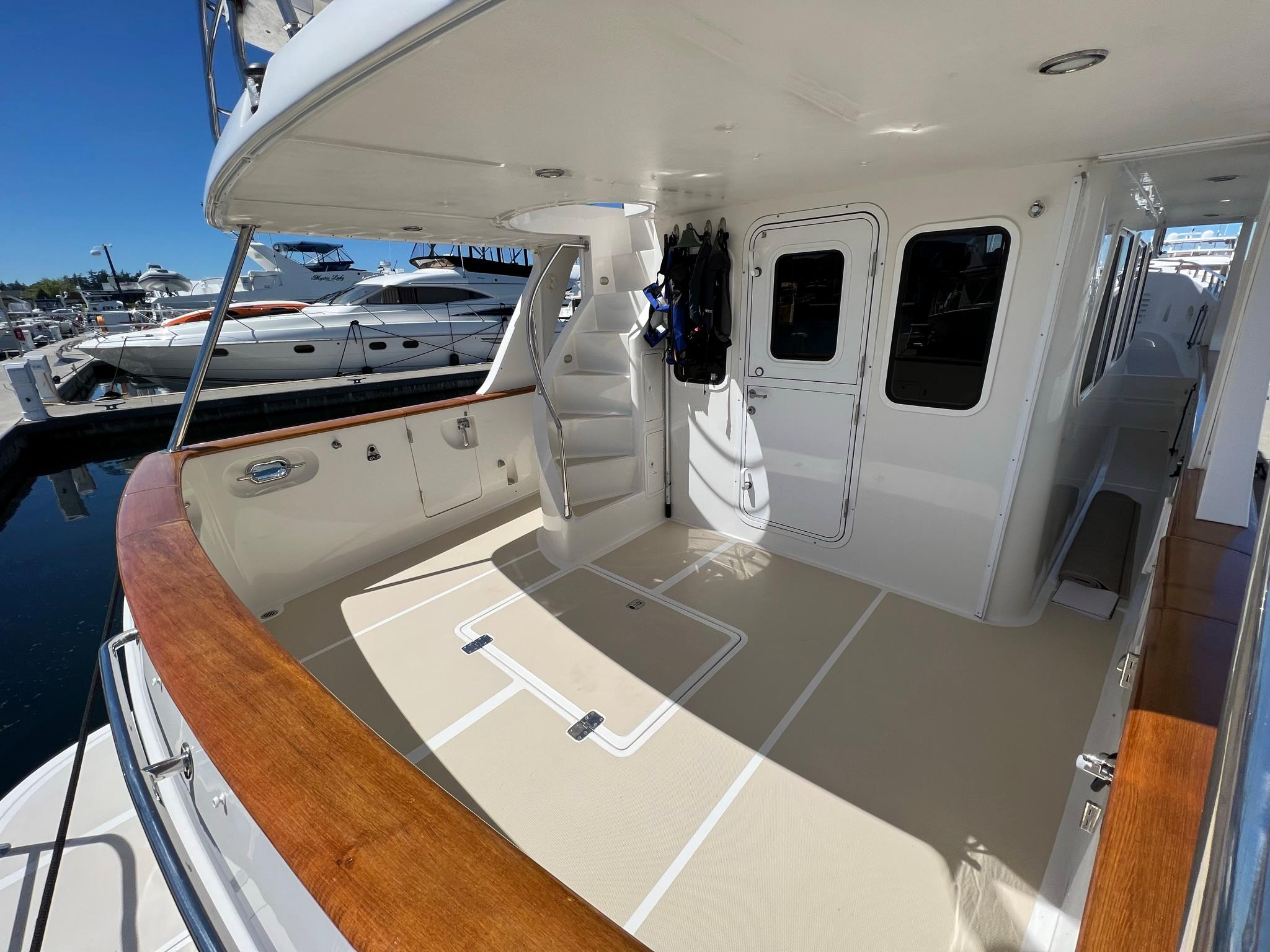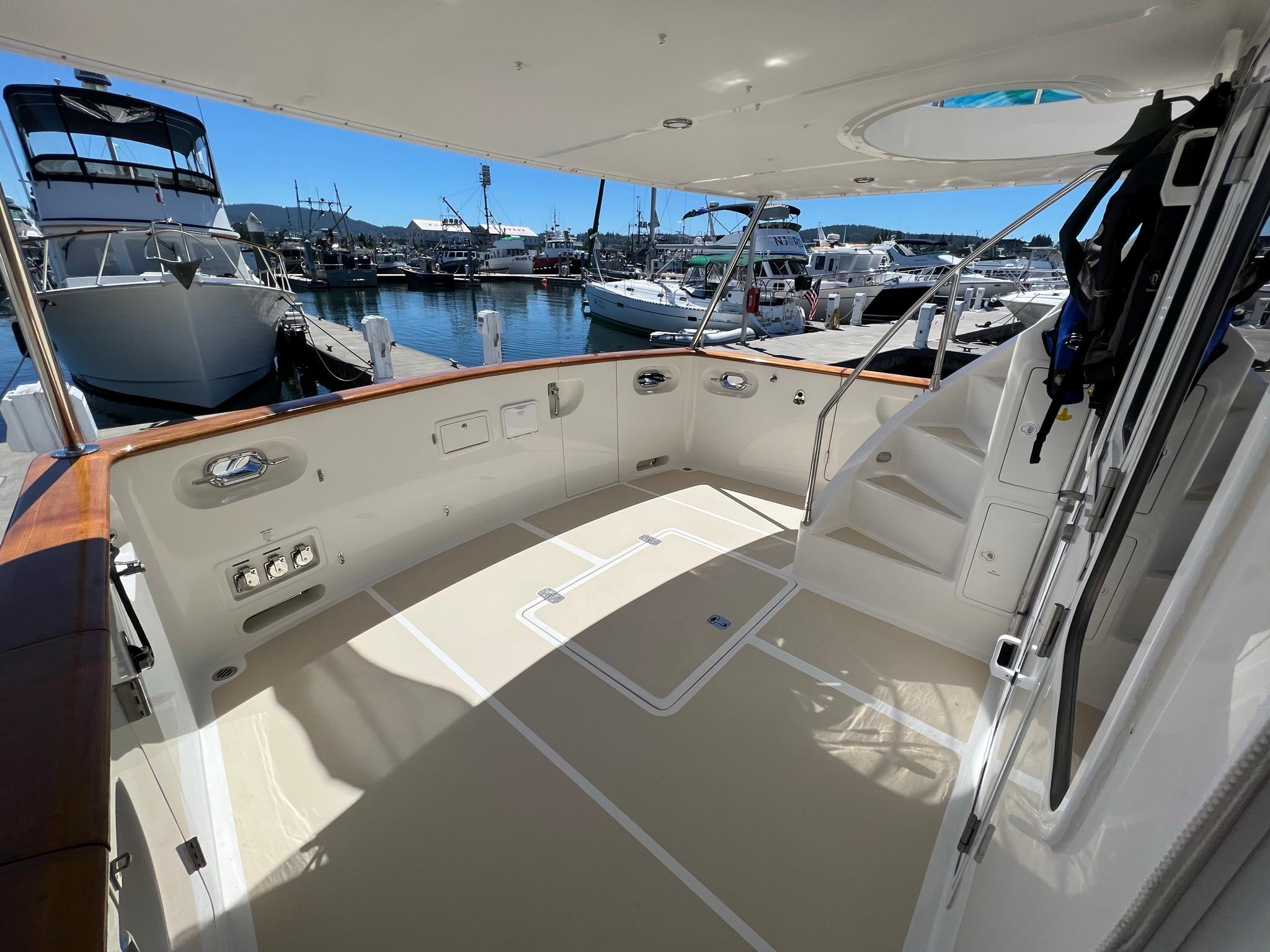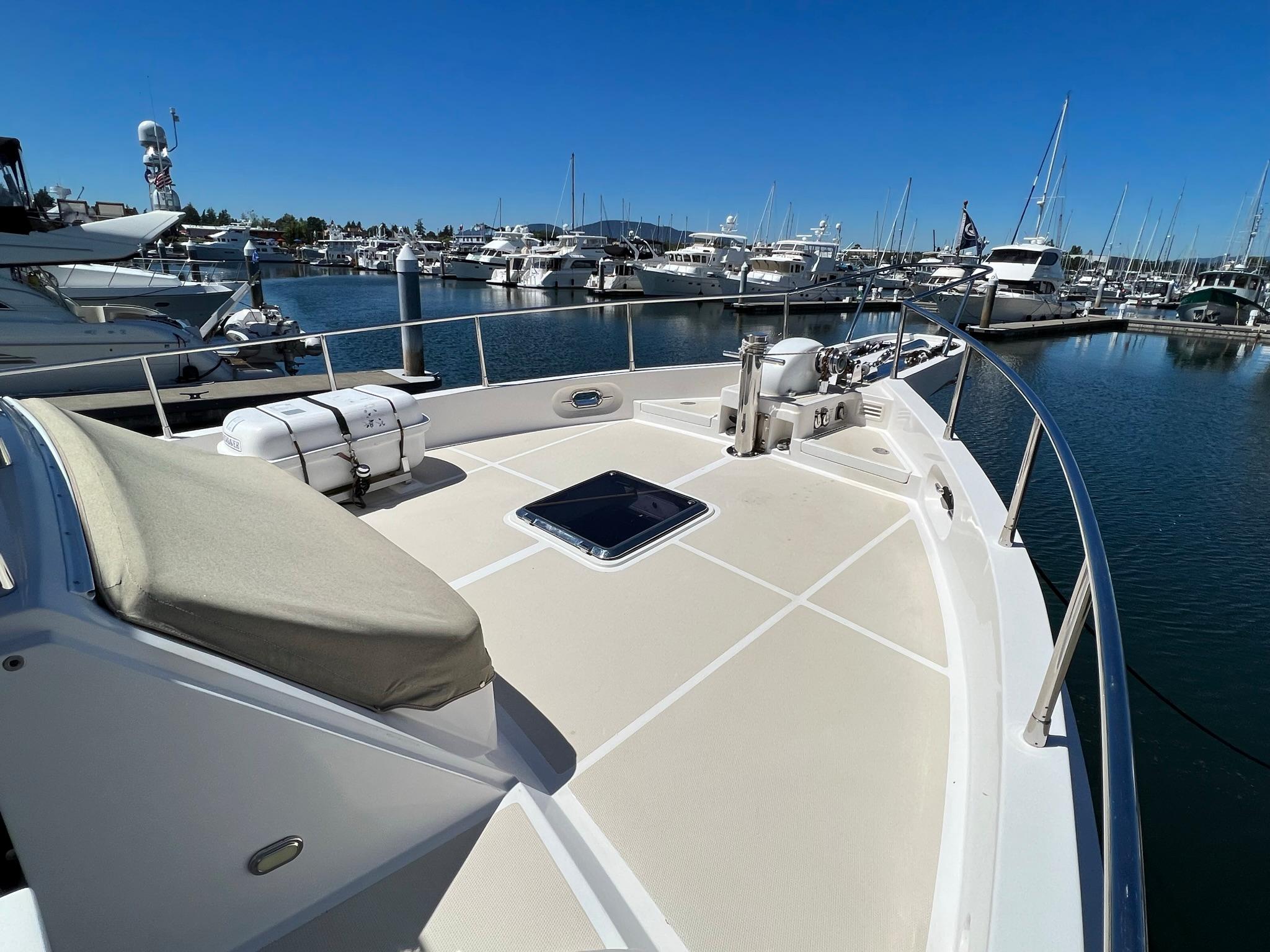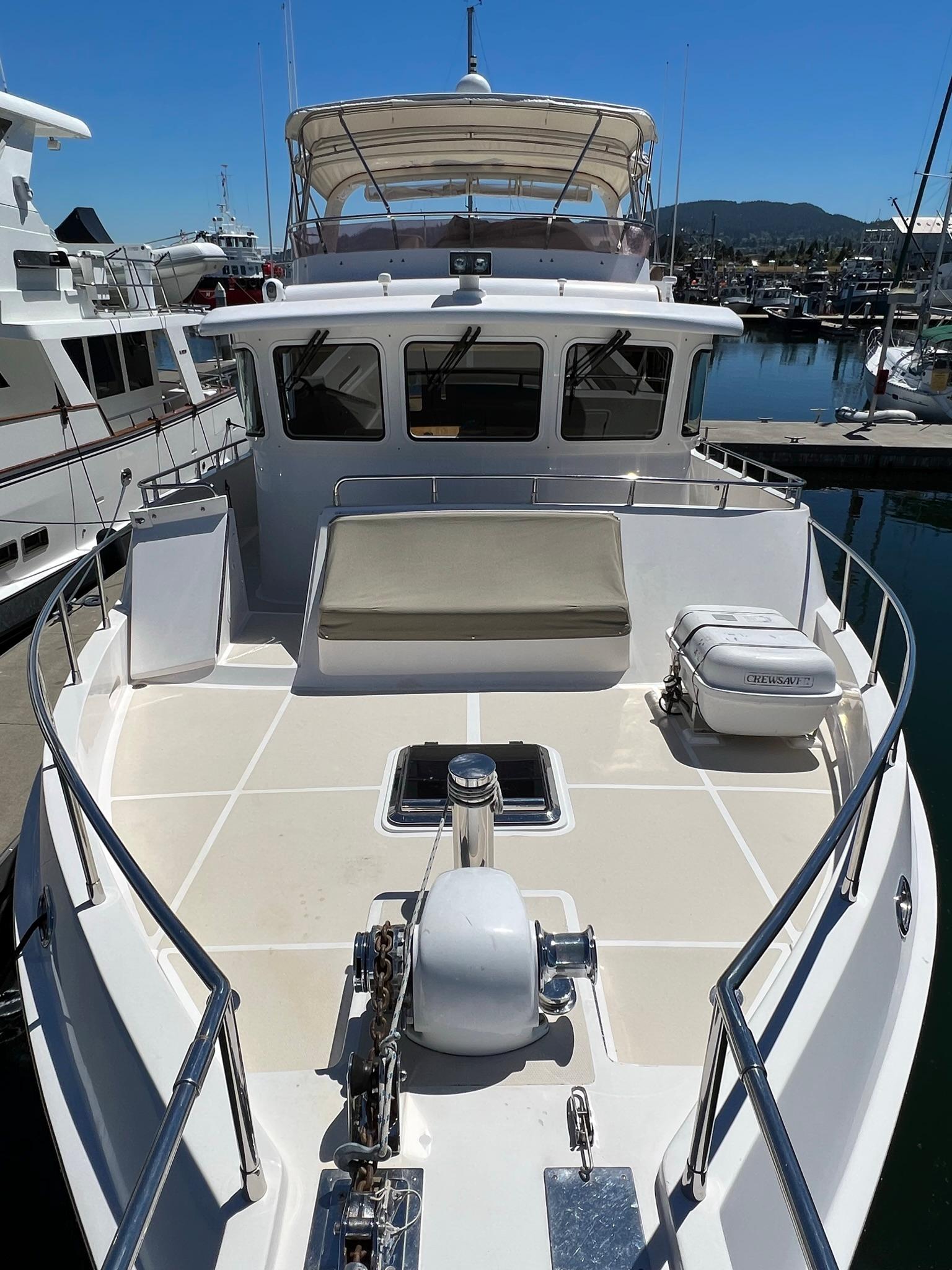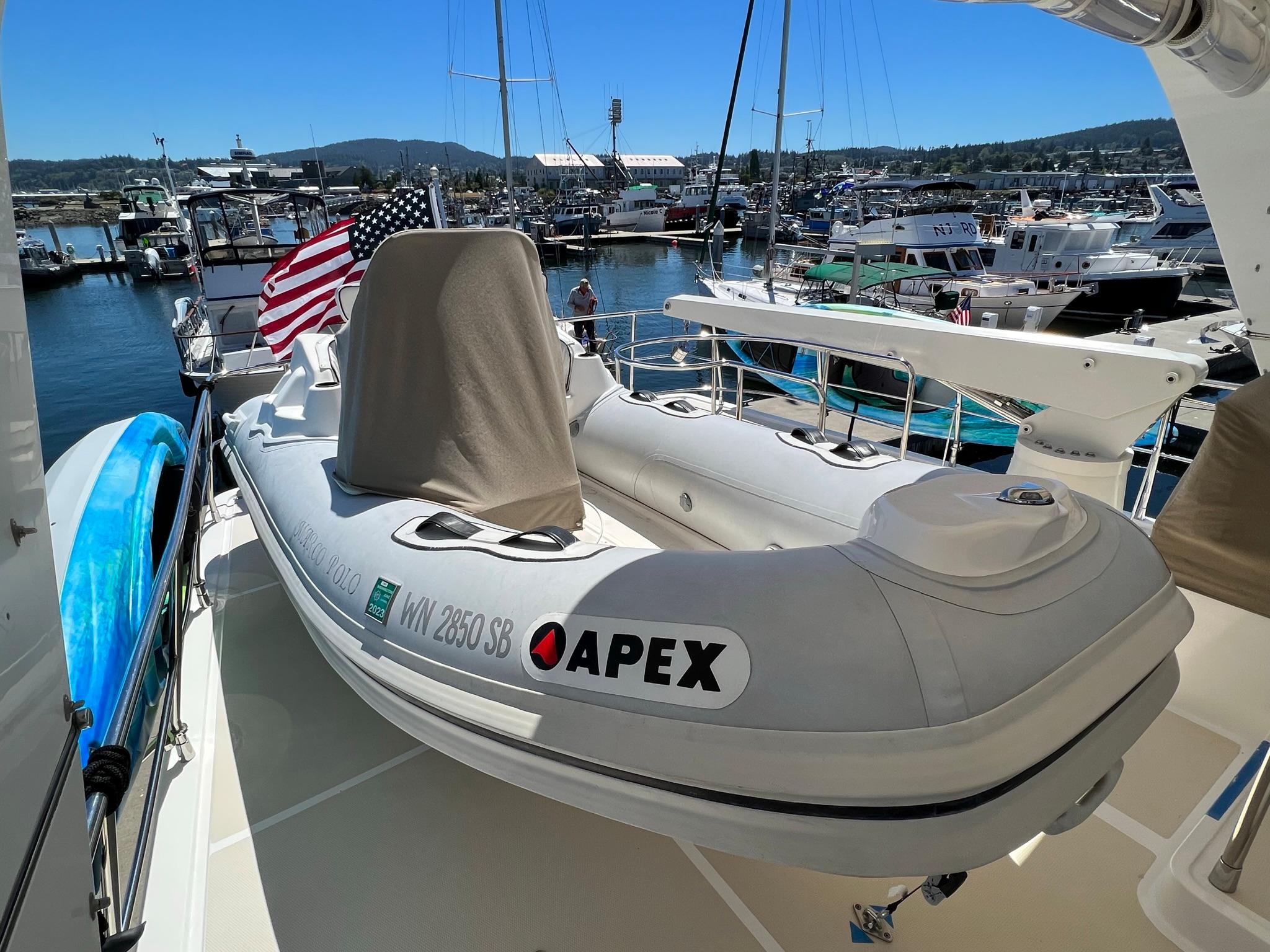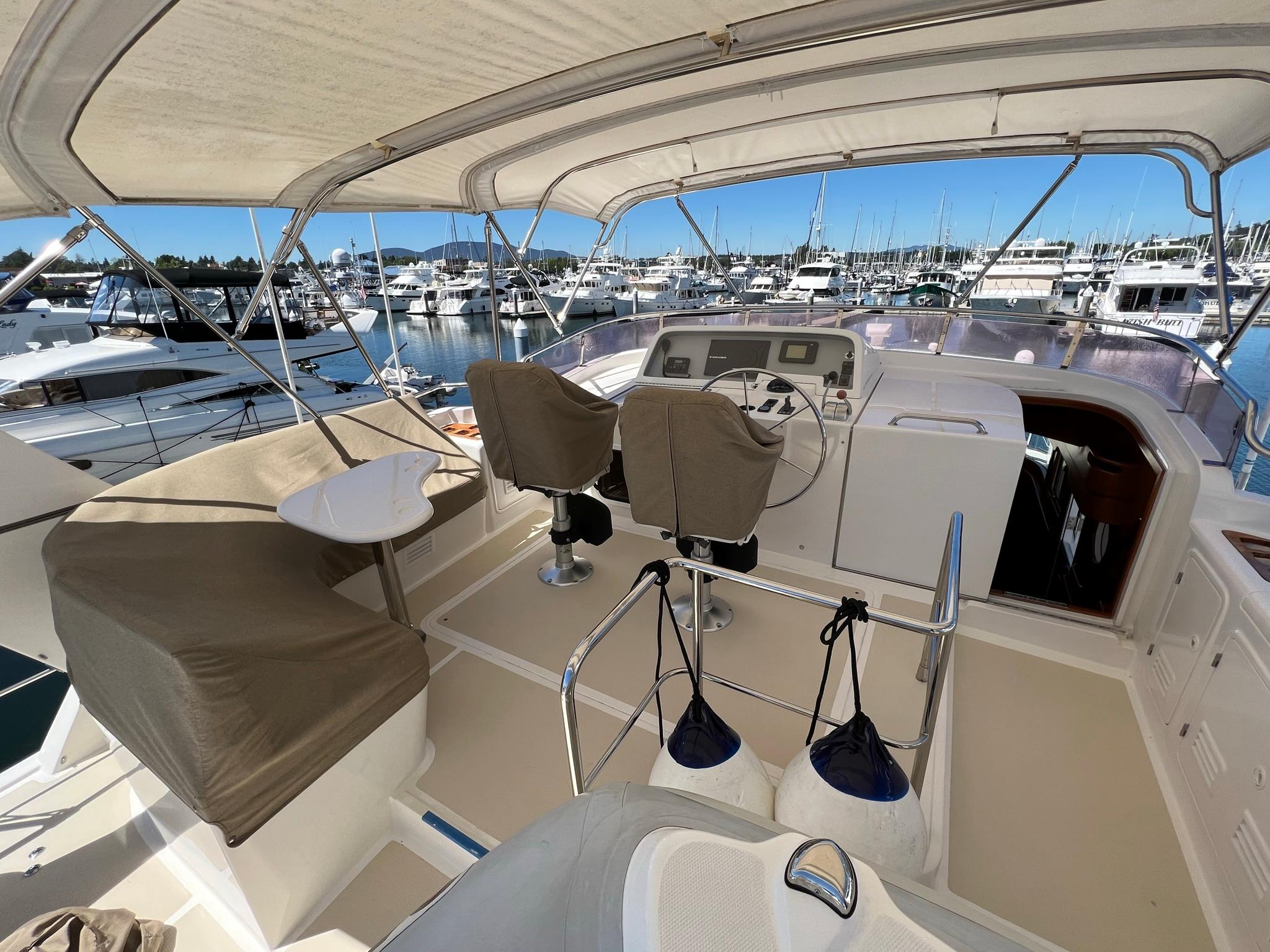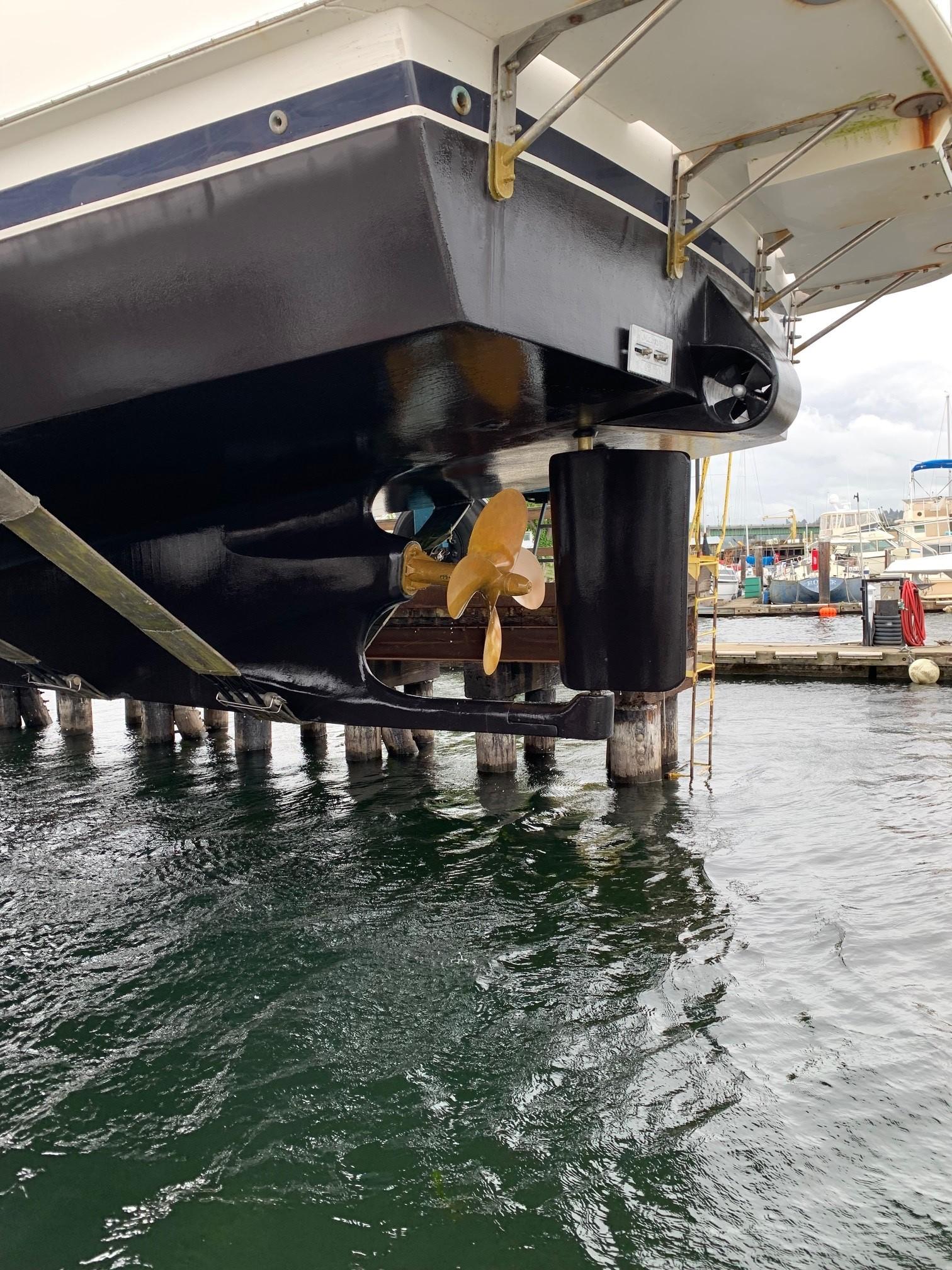 Marco Polo
Description
PRICE REDUCTION!
Marco Polo is a Selene 53, one of the most successful yacht models of the Selene Ocean Trawler line. It is a displacement yacht meant for long-range cruising, big for her length and beamy. Her shape below the waterline and single engine is fuel efficient. The big slow-turning prop responds instantly to increases in throttle. Soft chines forward sharpen to hard chines near amidships, and from there to the transom, the run stays flat, much like that of a ship. It sweeps up to let solid water flow to the prop and rudder. A full-length keel of barely discernible drag becoming deeper aft than forward provides directional stability, helps damp roll, and protects the prop and rudder during grounding. It also provides good directional stability as well as prop and rudder protection.   Marco Polo has its master stateroom amidships, the area of least pitching, a general design principle for a cruising yacht.  In addition, there is a bunk room/office stateroom and a VIP stateroom with a second head.  Storage is exceptionally ample, with cabinetry in each area inside and out, a large commissary, plus the lazarette area below the back covered deck.
After finishing a circumnavigation, Donald Gumpertz, the original owner, went in search of a passage-maker for his next adventures: a Selene 53.  He specified the equipment with which he was most familiar, including a 450 hp CAT.   It is physically large and heavy giving the boat great sea keeping. The boat engine combination is also fuel-efficient and economical: 3.5 gph at just under 7 knots, or 7.5 knots at 4.5 gph. Each year the engine has undergone routine maintenance.  This year the engine has had an in-depth maintenance where the intercooler and heat exchanger were removed, rebuilt, and pressure tested.  The exhaust was also rebuilt with a new water cooler. All the engine hoses were replaced.  This was in addition to the normal annual overall maintenance.  Similarly, the generator engine was also serviced, and exhaust elbow replaced. 
The boat's bottom was rebuilt in 2016, with the latest bottom paint done in 2021.  There are many upgrades and improvements as well:  new electronics including wireless thruster control, Ultra anchor, furnace improvements, AC and reverse cycle heating service, new shaft tube improvement and shaft seals, new house batteries in 2021, new propane tanks, relined fuel tanks, deck rails re-varnished, water maker serviced winter 2023.  The Apex tender and davit are in very good condition.
The interior woodwork is all original and in excellent condition, as are seating areas, with upholstery updates done in 2015.  The boat is very comfortable given its weight and full displacement hull.  The stabilizers are effective even in rough seas.  The master stateroom is mid-ships, the area of least movement.  Many Selene 53s travel the world, with Alaska and even points south easily within this boat's range.  It was made for comfortable long-range cruising and is ready for more cruising adventures.
Specifications
Name:
Marco Polo
Current Price:
$ 849,000
Year:
2004
Engine Model:
53 Pilothouse Trawler
Length:
59.83 ft
Gross Weight:
--
Hull Material:
Fiberglass
Fuel Capacity:
550 gallon
Boat Category:
Power
Location:
Anacortes-WA
Fuel Type:
diesel
Engine Manufacturer:
Catepillar
Beam:
16.67 ft
Max Speed:
--
Boat Class:
Trawlers,Pilothouse
Simon Yachts, Inc. is pleased to assist you in the purchase of this vessel. This boat is centrally listed by Pacific Northwest Yachts.